This week, April 7-13, is National Volunteer Week. Whether your reason for volunteering is to make a difference, be a good Samaritan, support a cause close to your heart, or simply give back to the community, there are literally thousands of ways to perform this important service. You can get down and dirty by volunteering at a local animal shelter, donate goods to a local food bank, provide free tutoring online…it doesn't matter if it's your voice, vote, wallet, or hands that provide the assistance, it's all certainly appreciated by someone and valuable to the greater community!
At DLS, we work hard and play harder, and our commitment to volunteering is no different. A few ways the DLS volunteers every year:
Adopt-a-Highway
Several times each year, DLS team members head out to clean up trash and other debris on a stretch of Route 50 in Arlington.
MS150 Bike Team
DLS has both bikers and fundraisers to support research into Multiple Sclerosis treatments and cures.
Race for the Cure
DLS has walkers/runners for this race to support breast cancer research, and we hold a popular bake sale each year to raise funds for Susan G. Komen for the Cure
And we're always open to other volunteer opportunities!
Want to get even more involved in DLS volunteering?
Healthy Kids Running Series
DLS is the official bib sponsor for this inclusive race series coming in Arlington for kids ages 2-14, and Kate needs volunteers to help out on race days!
5K Charity Race
We are looking for a new 5k charity race in the fall….any and all ideas are welcome
Speak up! Have a favorite cause you'd like to see championed by DLS? We always welcome your ideas. For example, Angelica has been involved with the Back on My Feet, a national nonprofit that combats homelessness with running – and the life skills that a healthy lifestyle promotes.
So, don't be shy and get involved. It's a privilege to help others, so join us in paying it forward! If you're interested in volunteering or have ideas for which organizations we could work with, email Kate Marden at kmarden@dlsdc.com.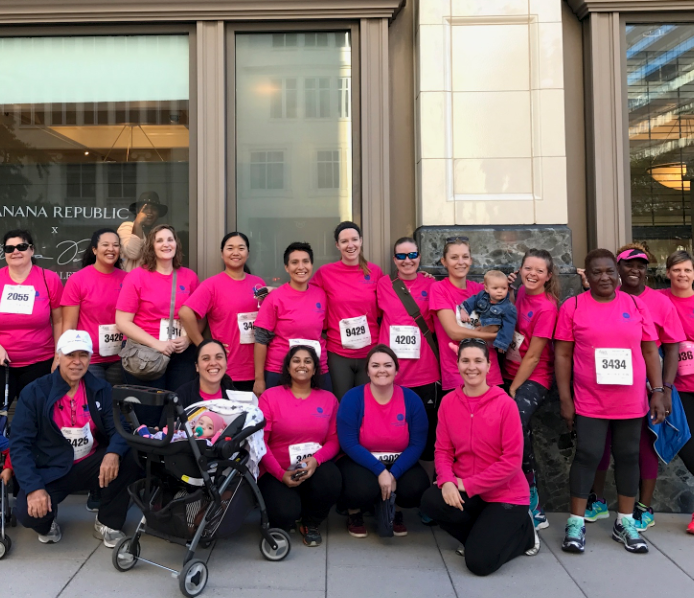 By Kate Marden