Services
Language & Cultural Training
DLS Language Training
DLS customizes our language training services to adapt to your unique learning needs with full-time, part-time, private, and small-group options. Our programs cover all language levels, from beginner to advanced, from acquisition to sustainment and enhancement. We use a proficiency-based approach to language training that emphasizes communication. Your progress is assessed based on Interagency Language Roundtable (ILR) proficiency levels.
When looking to study with DLS, this is what you can expect:
Outstanding training results
In one of our largest ongoing programs, over 94% of students have met their training goals, with 40% exceeding them.
Careful training management and counseling by professional Language Training Supervisors assures student's successful program performance.
Extraordinary learning experience
Training programs custom-tailored to each student.
Highly qualified and experienced instructors.
Great community of students that you can interact with at DLS events.
Extremely responsive, customer-centric staff.
Culture integrated with language
Intercultural communication training is weaved into our language programs.
Easily accessible, modern facilities
With three locations in the DC Metro Area, our students have an easy commute.
Technology-enhanced training
From language apps to blended learning, we ensure the best approach is followed for each student.
Attentive Student Care
Student services including DLPT and OPI test-taking strategies, webinars on language training tools, student workshops, and organized cultural events.
Regular check-ins to ensure course satisfaction.
Our extensive experience and results speak for themselves — in the last 10 years alone, we have provided over 1.8 million hours of language training, in 85 languages. 40% of our top language training clients have been with us for over 10 years, and we consistently receive excellent student feedback on our training programs. Our courses are for avocational purposes only.
DLS Cultural Training
DLS offers cultural training courses taught by our Subject Matter Experts (SMEs) who have extensive amounts of cultural experience and knowledge. Our SMEs present insightful information and guidance into the inner workings of each culture. Even more so, DLS believes that true cultural competency is defined by interaction. With this perspective, we have created programs that are hands-on and experiential. Our SMEs provide participants with an abundance of examples and exercises to create a deeper connection to the concepts they are learning.
DLS Language & Cultural Training Videos
Language & Cultural Training Quick Facts
Hours Taught in Last 10 Years
Reviews
Absolutely love the instructor's method…
Absolutely love the instructor's method of teaching. Good pace and I love the manner in which she is presenting the information. She is fantastic!
My experience with DLS has been one of the most memorable I've had in learning Arabic. I've learned so much about Arabic language and culture that will last for a lifetime. Working with Tameem Sameem and Faraidoon Saadat was great. They were most accommodating in making arrangements for me to extend my course. My instructor was outstanding, knowledgeable, caring, and patient. She makes learning the language enjoyable. I want more!
Reviews
Way beyond my expectations!
My instructor was incredible. He was an amazing instructor, extremely aware of what kinds of strategies worked for me and which did not. I really appreciated his strategy of "I'm not your boss, we're partners in this and we're going to going to work together as a team." He did a great job of getting me up and running and by the end I was able to speak at a basic level, which was way beyond my expectations. I'm incredibly grateful for all of his hard work and I could not recommend him enough as a teacher.
Reviews
Exceeded the training objective
Administration and Faculty were very professional, accommodating, and tailored the training to my requirements. Instructors ensured that the training material met and exceeded the training objective.
AFPAK Language and Cultural Training Program
Introduction
The Afghanistan-Pakistan (AFPAK) Hands language training program was a high priority of the Department of Defense (DOD). It is viewed by both the DOD and Congress as a powerful tool to help end the terrorist threat in South Asia.
Background
In 2009, the Defense Language Institute Foreign Language Center (DLIFLC) chose DLS to create and implement Dari, Pashto and Urdu language training for the military and civilians deploying to the Afghanistan-Pakistan region. The AFPAK program consists of three phases: a 16-week beginner pre-deployment training program, and the subsequent phases II, III and IV cultural and language immersion programs. These programs prepare students to interact directly with local officials, tribal leaders and members of the community. The objective was to develop the students' language ability and cultural awareness enabling them to build rapport and trust with the locals, and ultimately leveraging those relationships to achieve peace and stability in the region.
Description of Challenges
Dari, Urdu and Pashto are hard languages for native English speakers to learn with Dari and Urdu ranked at a level 3 (out of 5), and Pashto ranked at a level 4, for difficulty to learn. Additionally, AFPAK included military and civilian volunteers, so it required tailored curriculum to fit each student's previous language training, personal learning style and professional objectives.
Description of the Solution
DLS restructured our Dari, Urdu and Pashto curriculum by customizing syllabi to target each student's learning objectives, developing supplemental activities and visual aids, designing weekly proficiency exams to track progress and personalizing instruction. Special cultural immersion events were held, such as Nowruz and Eid, to further cultural understanding. This unique approach allowed us to meet the needs of every AFPAK student, enabling them to build a brighter future for all.
Result
The initial proficiency goal was to take students from an ILR level 0/0 to a 0+/0+ on the Oral Proficiency Interview (OPI) exam. After attending our program, so many students achieved a 1/1 or higher that AFPAK changed its proficiency goal, it is now a 1/1.
Since 2009, more than 1,000 students have completed the program, with 92.5 percent achieving or exceeding the proficiency goal. Furthermore, 65 students have achieved a 2/2, and 3 students have achieved a 2+/2+ after only 16 weeks. These scores are unprecedented.
Contact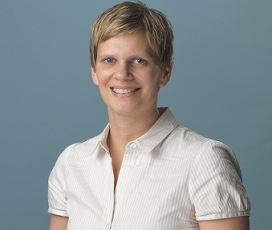 Molly Sampson
Director of Language Programs
Molly Sampson joined our Language Training Department in 2007. She worked as the Program Manager of the Curriculum Development Department prior to becoming the Director of Language Programs. Molly has also worked as an English instructor in the Washington DC area, San Francisco, and Kenya. She brings a unique perspective through her academic background in Anthropology and Education from Bucknell University and a M.A. in Anthropology from American University.
Contact