Happy Diplomatic Language Services Thanksgiving 2019 from our community! This afternoon, November 14th, Diplomatic Language Services instructors, students, and staff came together to celebrate a very American tradition: Thanksgiving dinner. (Well… Thanksgiving lunch, but that just doesn't have the same ring to it!) We know Official Thanksgiving may still be two weeks away but we always like to get things started early!
As guests entered the third-floor conference room, a delicious Thanksgiving meal was displayed atop the tables lining the walls, complete with everything from roasted turkey, mashed potatoes, and yams to cornbread dressing, mac & cheese, and green beans. The sound of excited international greetings carried over the din of friends and coworkers mingling and catching up after a long, busy back-to-school season.
The Food
Across the room, a table overflowing with pumpkin pies and plenty of whipped cream waited to tempt guests on their way for seconds. To wash it all down, there was no other choice but sweet apple cider. Of course, no DLS event is complete without some sort of international cuisine. So, consider yourself lucky if you snagged a spring roll, made fresh by one of our Thai instructors! To top the event off, we raffled pumpkin pies to a few lucky winners (congrats to everyone who won)!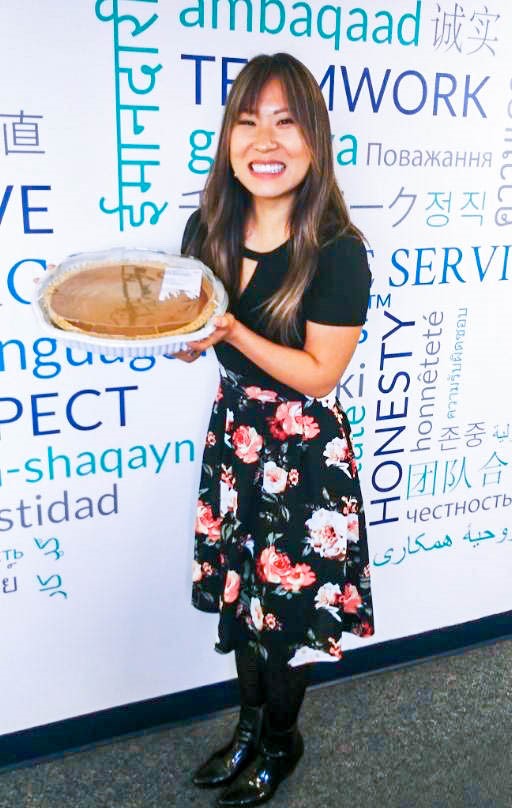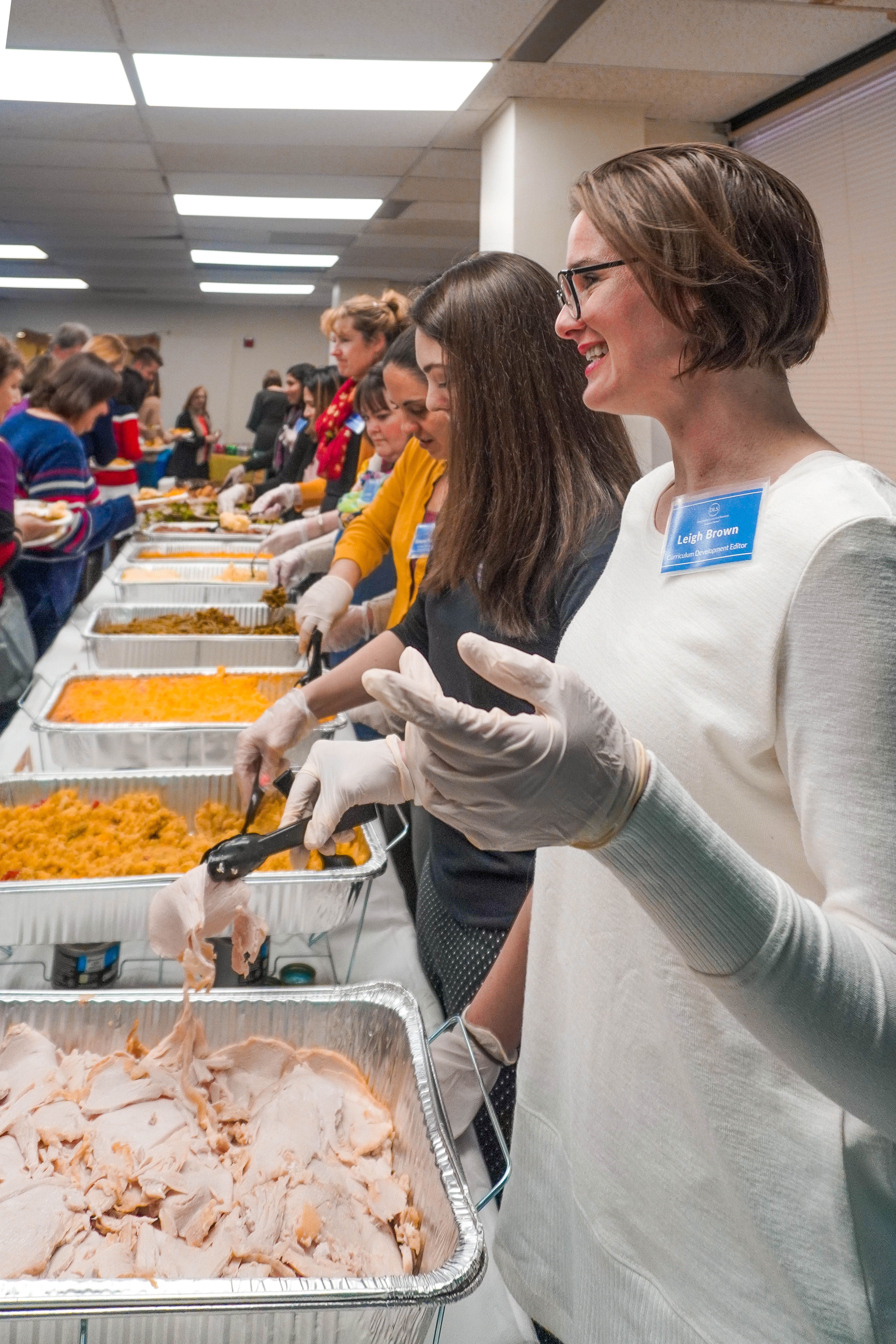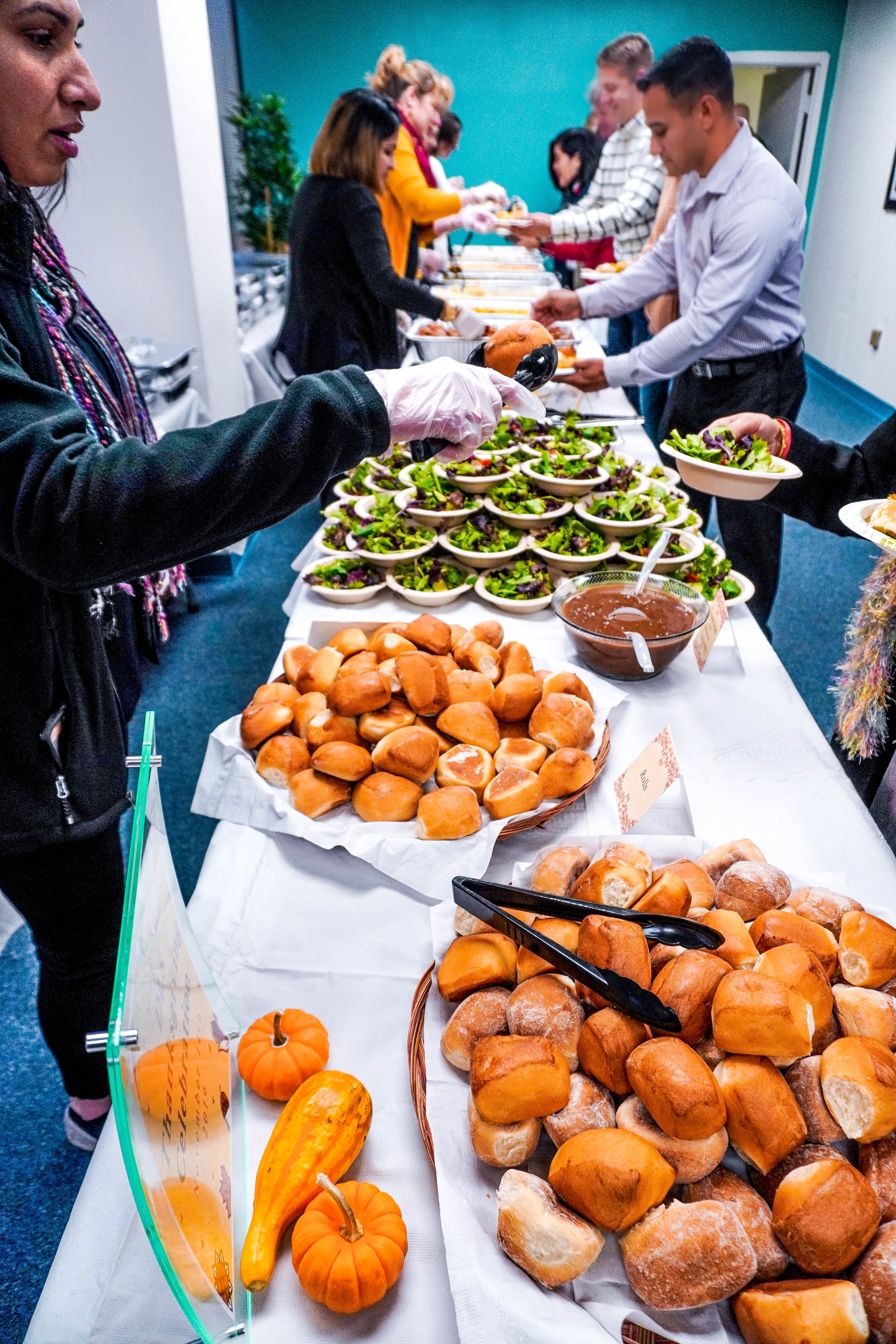 As always, thank you to everyone who stopped by the event and those who helped to make it a success. We feel thankful daily for the team we have here at DLS and today was absolutely no exception. Whether our celebrations are inspired by domestic or international traditions, it is always fun to gather with our community.
We are grateful for a fantastic place to work and wonderful people to do it with! Happy Thanksgiving from all of us to each of you!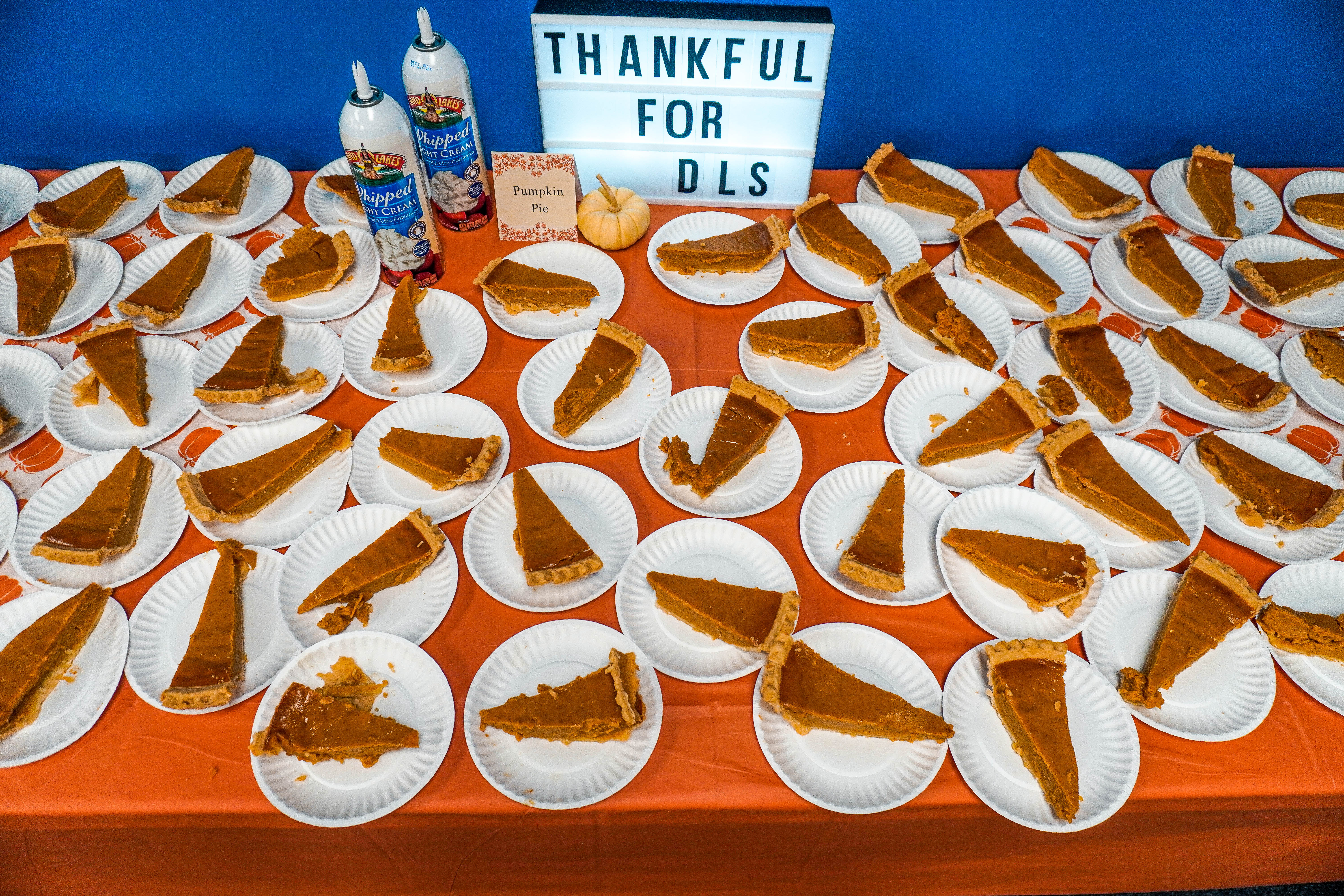 For more DLS, check out more blogs and visit us on Facebook, LinkedIn, Instagram, or Twitter!