DLS recently hosted a Bolivia language and culture session in our Crash Course series! Each event features DLS instructors of varying linguistic and cultural backgrounds. The purpose of these sessions is to highlight a new language and culture for edification, as well as allow for a look at our extraordinary team.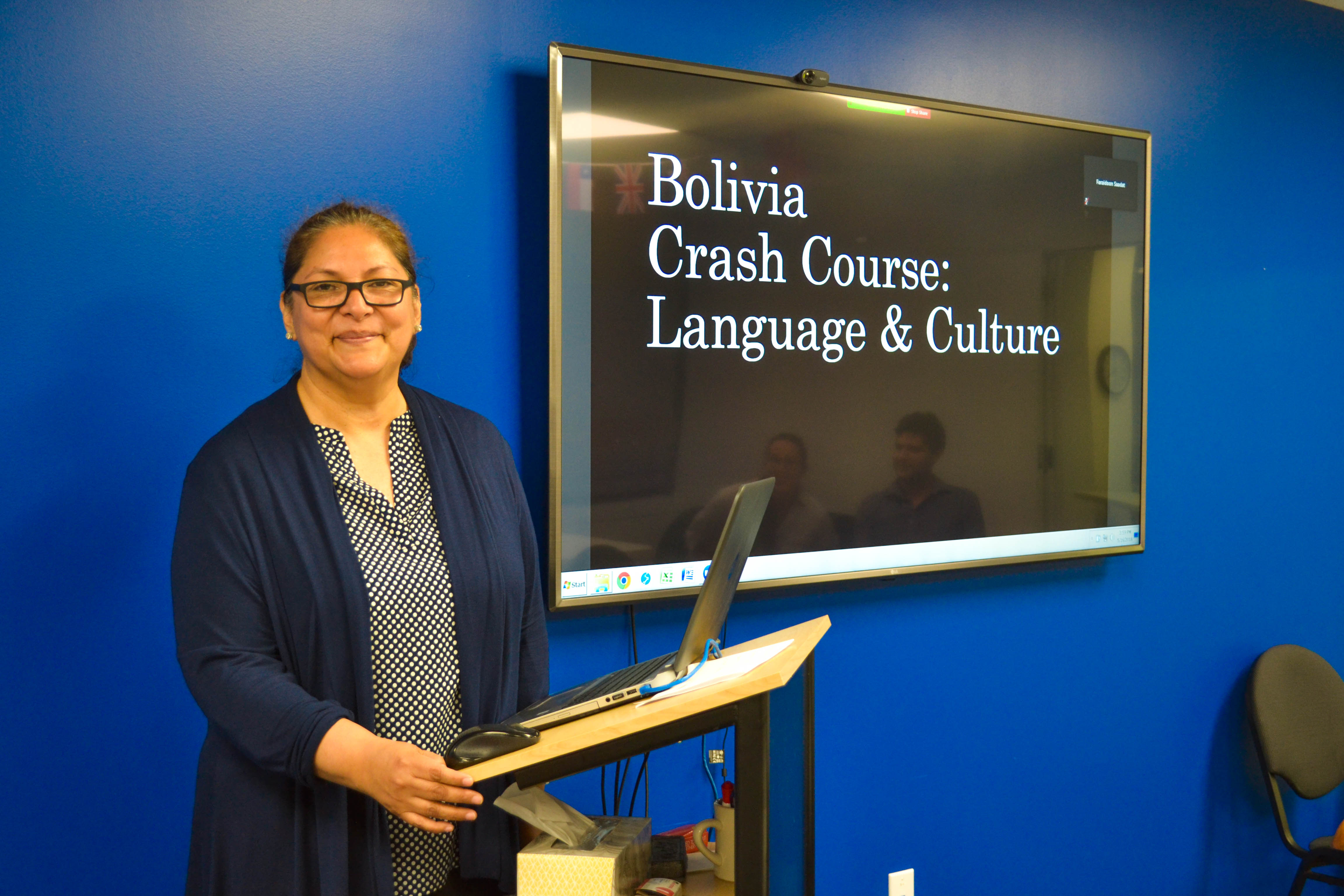 Elena Abolnik, one of DLS's esteemed Spanish instructors, has been teaching the Spanish language, dialectal nuances of her native Bolivia, and Bolivian culture for over 30 years. Abolnik is well-known for her professionalism and ability to help her students achieve maximum results in minimal time. She is also is an experienced tester, curriculum developer, and translator. Clearly, DLS has been fortunate to call Elena a member of our team. During this event, we had the pleasure of listening to her expertise!
In her presentation, Elena covered a variety of topics including the following:
– Basic phrases of the Spanish language
– The rich history of the Spanish language
– Cultural do's and don'ts
– Unique customs and practices
All attendees certainly learned something new and gained some Bolivian insight during this fun event. We hope to see you at our next Crash Course!
For more DLS, check out other blogs and visit us on Facebook, LinkedIn, Instagram, or Twitter!