Earth Day is extremely important to DLS because our mission is about bringing people throughout the world together through language and culture and appreciating what makes every corner of the world special through their language, music, art, agriculture, animal life, and geographic wonders. It is now our mission to keep the places in which we have explored and learned from safe. It is more critical now than it has ever been before to take environmental protection seriously. This is why Diplomatic Language Services Arlington has taken drastic measures to ensure we are doing everything we can to create as little waste as possible.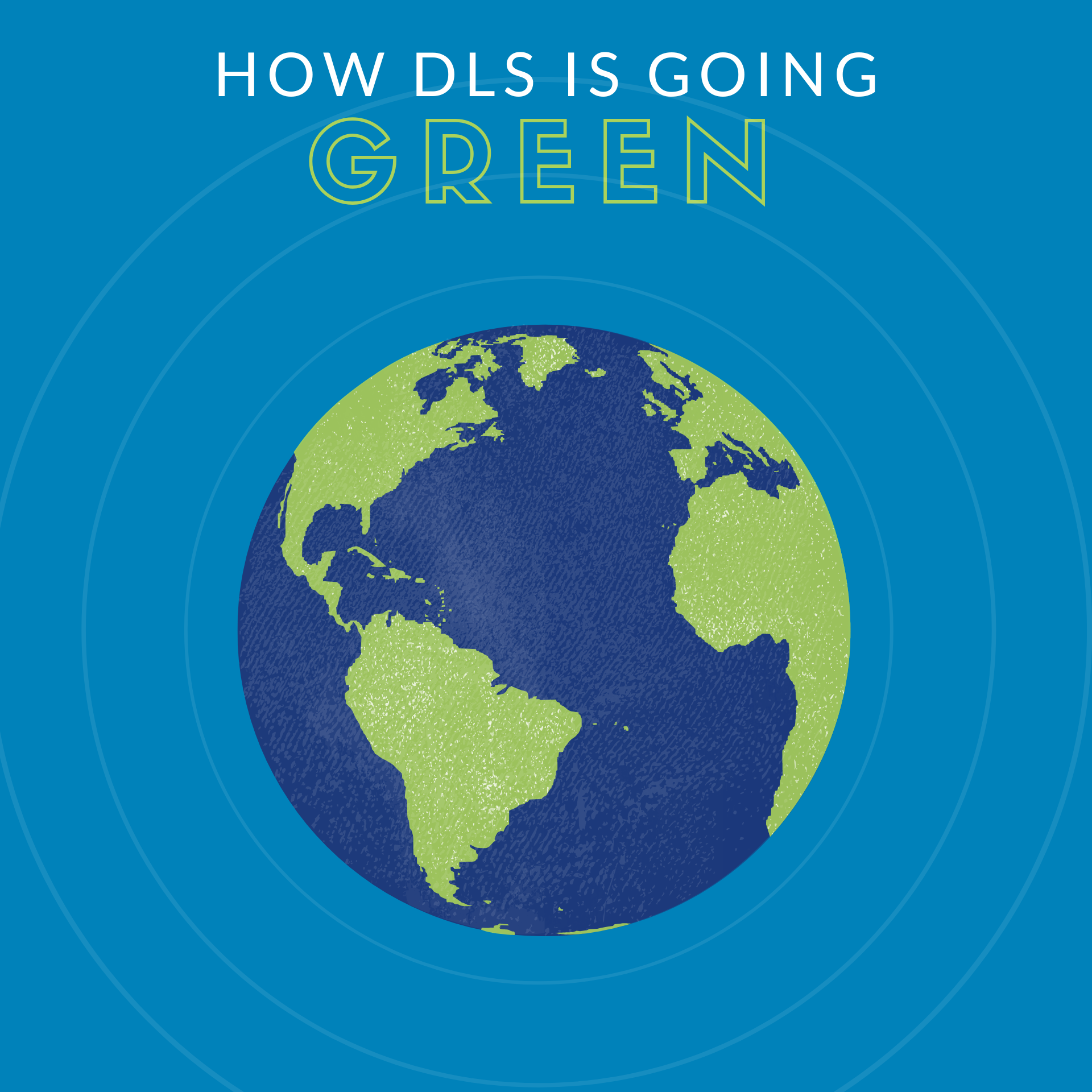 Eliminating Styrofoam
The first step DLS took was getting rid of all Styrofoam cups at all DLS locations. Why is Styrofoam so detrimental to our earth's health? 25-30% of landfills are dedicated to plastics, including Styrofoam. Polystyrene takes at least five hundred years to decompose. Styrofoam is the primary source of urban litter. Styrofoam is also the main pollutant of oceans, bays, and other United States water sources – not to mention it causes choking among wildlife.
Switching to JUST Water
The second step DLS took was discontinuing the use of DLS branded plastic water bottles. We have since partnered with plant-derived water brand JUST Water. JUST Water bottles have a paper-based bottle with a cap made from sugarcane. It is 100% pure spring water that is ethically sourced and bottled. We also continue to provide every new student with a DLS reusable water bottle that can be filled on any floor at DLS Arlington at one of our filtered water dispensing systems. We hope these changes will inspire all our students to say no to plastic water bottles and utilize the resources we have provided.
Sustainable Kitchenware
The most recent step DLS has taken will be evident today, April 22nd. Environmentally-friendly alternatives will replace all of our paper and plastic kitchenware. Our new bowls, 6'' and 9'' plates will be made from unbleached, chlorine-free, pesticide-free, dye-free, natural discarded wheat stalk and sugarcane fiber. They will contain no plastic or wax lining. They are tree-free, environmentally beneficial, compostable, and gluten-free.  The new cutlery will be biodegradable, earth-friendly, and made from corn. Paper towels and napkins made from 100% recycled content and Green Seal and BPI Certified will replace our current paper towels and napkins.
We know there is always more to do, and new ways to improve our facilities. But we hope by taking these steps toward a greener lifestyle we will inspire our students, instructors, and staff to live a greener lifestyle and they will go on to inspire others. So, go out this Earth Day and try and do one thing to make a difference. Plant a tree, clean up the community, use a safer sunscreen to protect the coral reefs, every step matters. Happy Earth Day.
For more DLS, check out more blogs and visit us on Facebook, LinkedIn, Instagram, or Twitter!
By Hannah Gibian