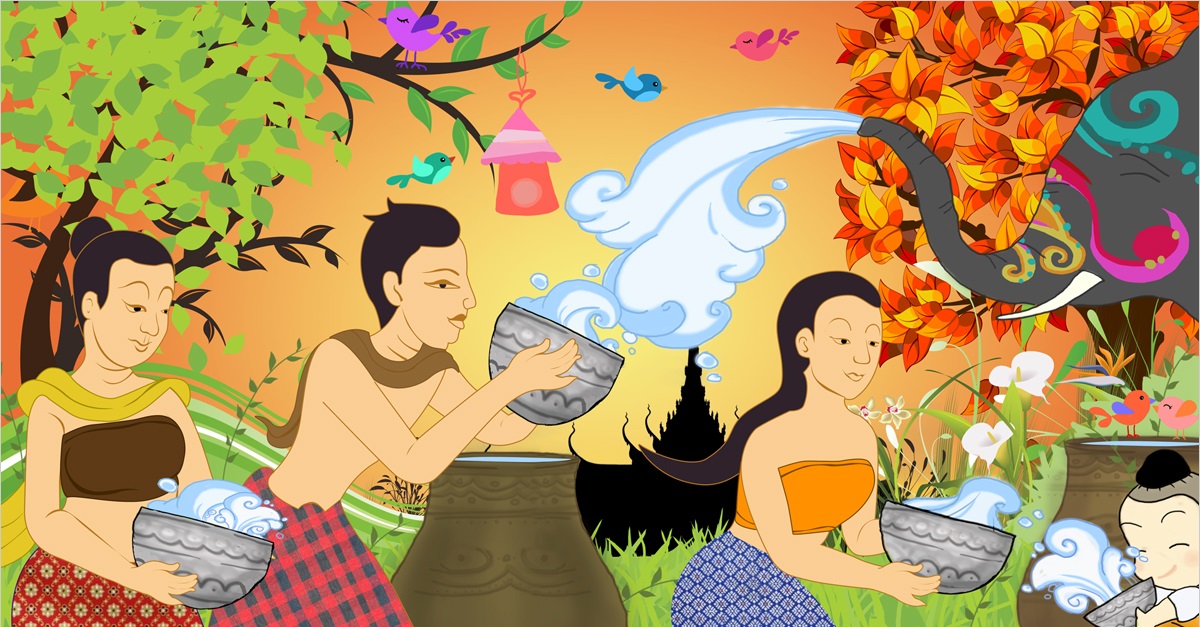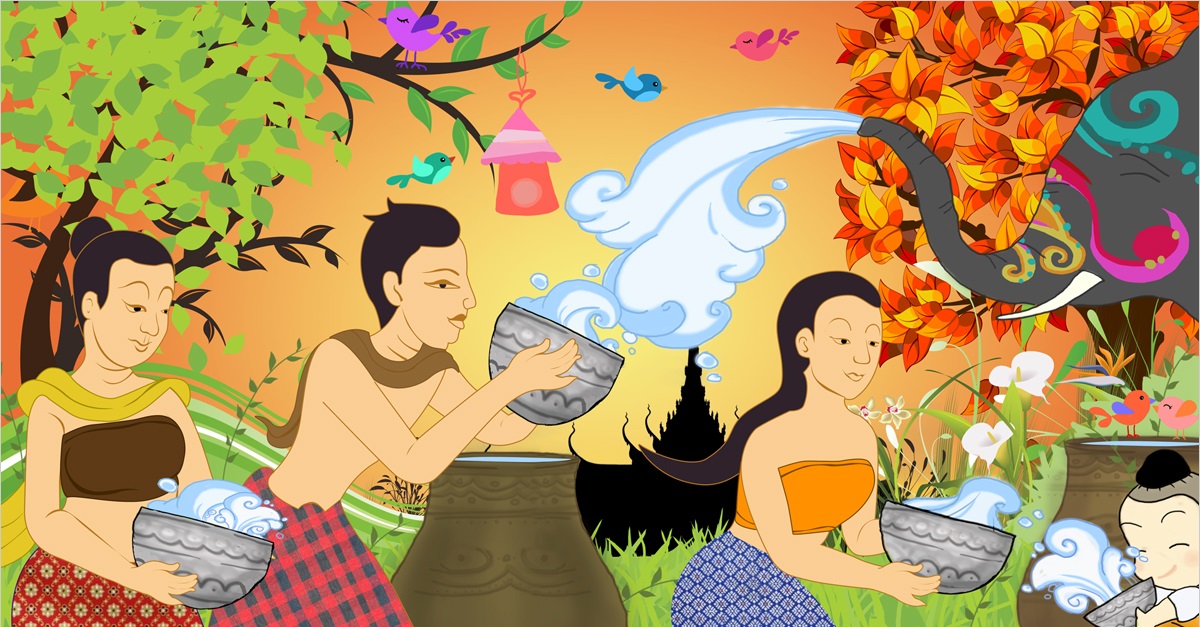 Songkran Thai New Year 2016 Celebration
Students, teachers, clients and staff members at DLS Rosslyn welcomed in the traditional Thai New Year in time-honored style during the recent Songkran Festival celebrations.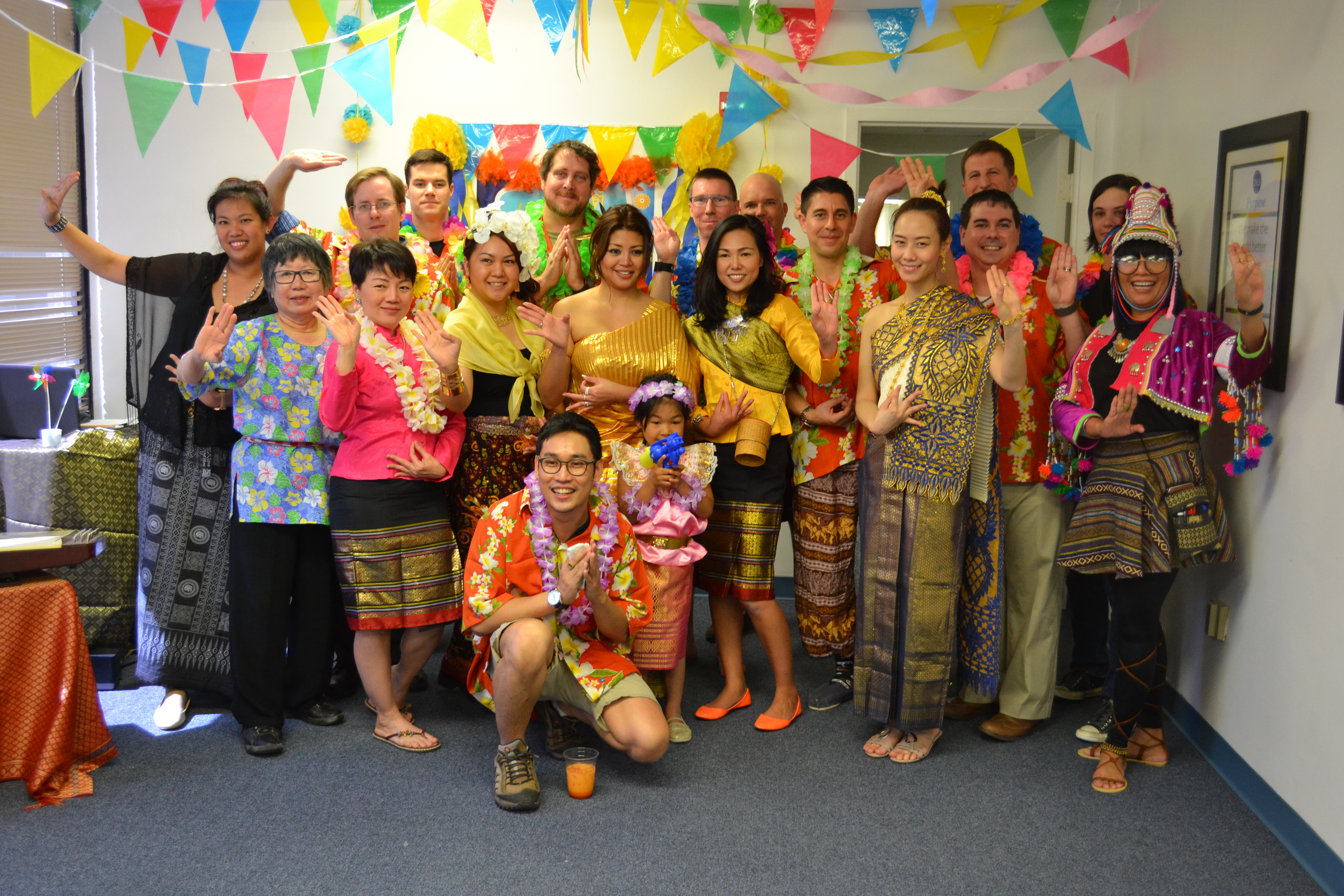 Celebrated in Thailand for centuries as the traditional New Year, the Songkran Festival takes place over a three-day period from April 13 to 15 every year. While Thailand officially converted to the Western Gregorian calendar with New Year on January 1 in 1940, Songkran is still a public holiday and the most important festival for the Thai people. Similar to Thanksgiving or the Christmas and New Year holidays in the US, Songkran is a time when families come together even if it means traveling great distances to do so.
An important tradition of the Songkran festival is the use of scented water to wash and bless Buddha images. The gentle pouring of scented water is symbolic of cleansing and is said to wash away any sins and bad luck that may have accumulated over the previous year.
After everyone gathered together for an authentic Thai meal, Defense Language Institute and Foreign Agriculture Service Thai students presented several tradition cultural performances. The performances included the most popular styles of traditional Thai dance with their teachers, traditional drum playing, and they demonstrated the Thai Boxing techniques. In addition to the performances, delicate soap carving arts were displayed.
What a fun and yummy Thai culture immersion event! As the Thais say, "suksan pee mai" (Happy New Year).