Today, and every day, we stand with Ukraine.
For many at DLS, this is very personal as family and friends in Ukraine, Belarus, and Russia are directly impacted. Our hearts have been heavy as we watch the situation unfold from afar knowing our community's loved ones are scared and in danger. Staff member, Katia, shared some photos from her friend in Kyiv, Ukraine's capital. These photos are from last night, as the community waited for the Russian invasion.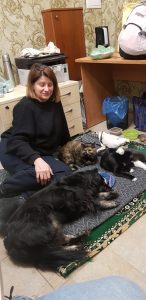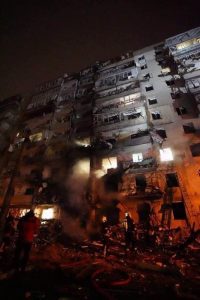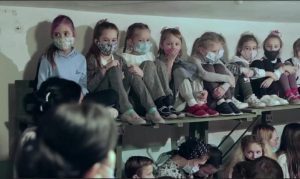 Peace is the only way forward and our thoughts are with the vulnerable groups who are suffering from the invasion. DLS is eager to provide help by donating to organizations asking for assistance. We also strongly encourage you do the same, if able.
Below, find resources for how you can help the Ukrainian people.
Resources
Distributing emergency medical kits and supplies.
Staff member, Kateryna, has shared this resource where the Ukrainian army receives money via "eSupport".
Medical services, prescription medicines access, food, and water access.
Humanitarian assistance and community building, also operating around Ukraine's border in Poland and Romania
The global nonprofit's Ukrainian branch is accepting donations to go towards distributing vital aid and resources to Ukrainian civilians affected by the Russian invasion.
Access to education, food, water, and cash grants for families, also helping local organizations stock up on hygiene kits and winter clothes
UNICEF, together with its partners, is at the forefront of the humanitarian response in eastern Ukraine and is supporting vulnerable children and families affected by the conflict with essential services, including health, education, protection, water, and sanitation. The organization is seeking $66.4 million to provide access to these services and emergency cash assistance for up to 7.5 million children. You can donate to the fund here.
The international organization aims to provide emergency assistance to families in Ukraine — providing aid such as cash assistance and opportunities for resettlement in the U.S.