Among the important values that Diplomatic Language Services holds, the integration of a DLS Philanthropy Plan is a significant core value of our business and company culture. In fact, in 2017, we decided to adopt Salesforce's integrated 1-1-1 philanthropic model, which is implemented by committing 1% of equity, 1 % of employee time, and 1% of product to support integrating philanthropic efforts into our business. So, it comes with great pride that we have an initiative in place for us to volunteer our time, donate money, and participate in community events. Read on to learn about our Philanthropy Plan for 2020!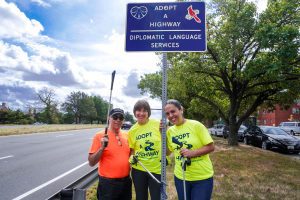 Where We've Been
In the year 2019, DLS participated in a variety of philanthropic activities throughout the entire year. For example, we cleaned up trash along our stretch of Route 50 while participating in Adopt-a-Highway in both April and October. Additionally, we raised over $2.3k for breast cancer awareness at our Susan G. Komen Bake Sale and also held a Soup & Bread Sale where we raised over $720 for the 2019 MS 150 Ride. In addition to volunteering our time, we also donated more than 1% of DLS's equity to the following organizations:
Blue Ridge Area Food Bank
City Dogs Rescue
Fisher House
Global Center for Refugee Education and Science
International Rescue Committee
Lifting Hands International
Paper Airplanes
Jude Children's Research Hospital
United We Dream
US Committee for Refugees and Immigrants
Wolf Trap Animal Rescue
Word Dance Theatre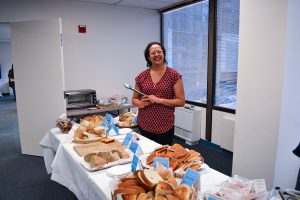 Where We're Going
Looking ahead, we certainly have many exciting opportunities to give back to our community in 2020. It will be our first year celebrating World Kindness Day! The year 2020 will be our fourth year of implementing the 1-1-1 model and we are looking forward to the following returning events:
Soup & Bread Sale to support MS research
National Walking Day
Adopt-a-Highway Cleanups
Bike to Work Day
MS150 Bike Ride: Chesapeake Challenge
Susan G. Komen Bake Sale
For more information about DLS's commitment to community service and volunteer opportunities, please contact our Human Resources Department at hr@dlsdc.com.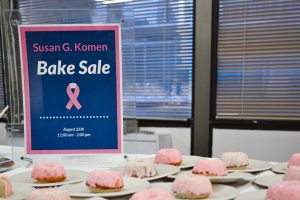 For more DLS, check out more blogs and visit us on Facebook, LinkedIn, Instagram, or Twitter!