If you're reading this, you've probably noticed DLS has a new website. In fact, you're on the site right now. In that case, welcome! We're so happy to have you here with us. The new DLS website combines an easy-to-use interface with all you need to know about DLS – from information about our language services and custom pricing to our company mission and blog hub. Below, we will highlight how to navigate five great features of our new website and how you can use them to your advantage to get the most out of DLS.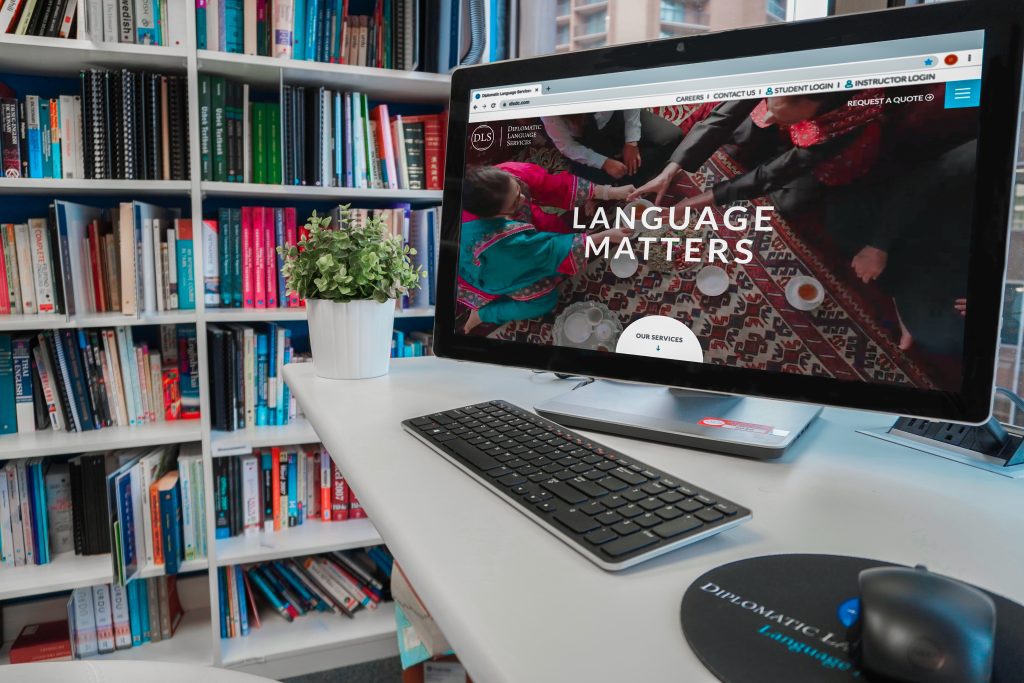 Easily Request Details About Studying with Us
Our 'Request a Quote' feature easily allows users of our website to receive individualized pricing on their specific language service needs. From any page on our website, navigate your cursor to the top right-hand corner and click "Request A Quote". From there, enter all the information you are comfortable giving, ensuring that you fill in each field with a red asterisk beside the title (for example, first name and last name). The more information we have from you the better, and it will always be kept confidential. After hitting "Submit", all you have to do is wait and you will soon hear from the DLS team!
Sign in To DLS Online
Can't remember the URL to log in to your Instructor or Student DLS Online account? Don't fret – from any page on the website, navigate your cursor to the top right corner and simply click "Student Login" or "Instructor Login." From there, you will be redirected to your correct DLS Online login page. You know the drill from here: enter your username and password and get online!
Apply to Join the DLS Team
After exploring our website, you might find yourself interested in learning more about career opportunities with DLS.  Simply navigate your cursor to the very top of any page on the site and click on the "Careers" tab towards the middle of the page. After reading about our company culture, scroll to the bottom of the page to find an updated list of DLS' open positions and click directly on any job title to read about the position's responsibilities and requirements. If you think you could be a good fit for an available position, please send your resume and cover letter to our Human Resources Department at If you are interested in working for DLS but do not see a current opening for your skillset, please send your resume and an introductory cover letter to our Recruiting Department at recruiting@dlsdc.com.
News and Blogs in One Convenient Place
On the DLS blog hub, our aim is to consistently post relevant blog and news content for our community and those looking to learn more about language and culture. From anywhere on the website, navigate your cursor to the top right corner to the three horizontal lines and click. A menu should open where you can click on the "News & Blog" option, fourth from the top. Once you're there, you'll find News Posts first and Blog Posts below. Click the title or the "Read More" button of any bog or news post that interests you and read on! Think you would be a great guest author or have an idea for a blog topic you'd like to see? Reach out to our Marketing Department at marketing@dlsdc.com – all ideas are welcome!
See All of the Services We Offer
We pride ourselves on offering an array of language services and now you can see them all on one page! From the homepage, you will see a white-half circle in the middle of the page labeled "Our Services" with an arrow pointing downwards. Either click on that half-circle or scroll down, and you will see our service slides: Language & Cultural Training, Distance Learning, Language Testing, Curriculum Development, Linguist Support, Translation & Interpretation, and Localization. When you hover your cursor over each image, you will be able to read about each service DLS offers. To learn more about a service, click "Learn More" and you'll be redirected to a webpage dedicated to that service. Of course, you can also access all services from the menu in the upper right corner by clicking on "Services".
Now it's your turn! Take a look around the new website and get yourself acclimated to all of the changes. While you're there, be sure to let us know what you like best about our new website or what you'd like to see that you think we could improve on by sending us an email to marketing@dlsdc.com or by dropping us a message on Facebook, LinkedIn, Twitter, or Instagram.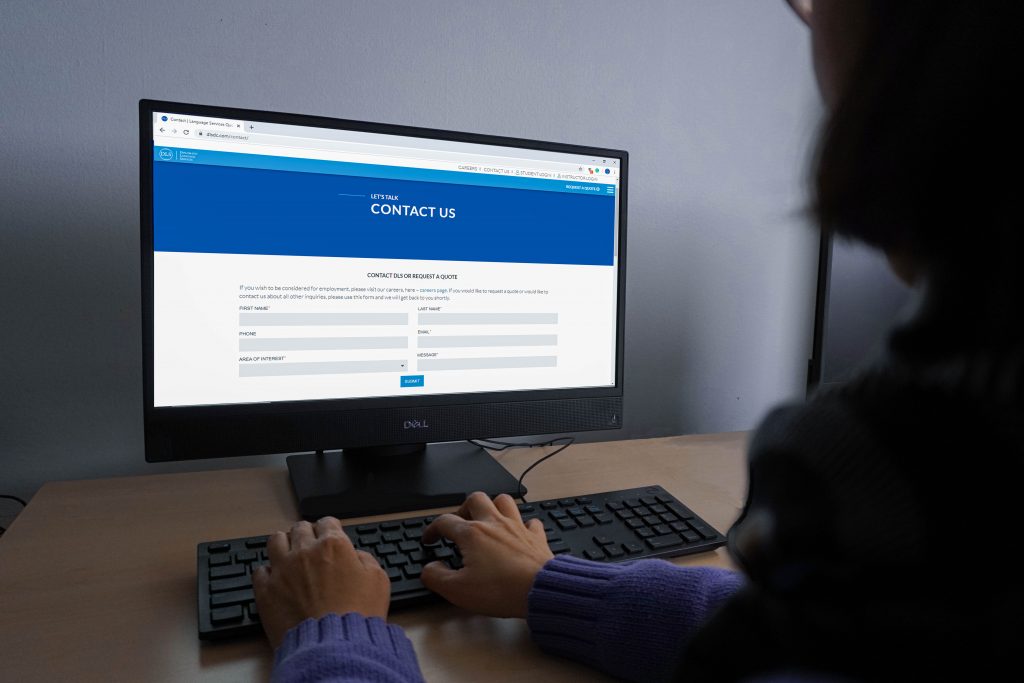 For more DLS, check out all of our blogs here!