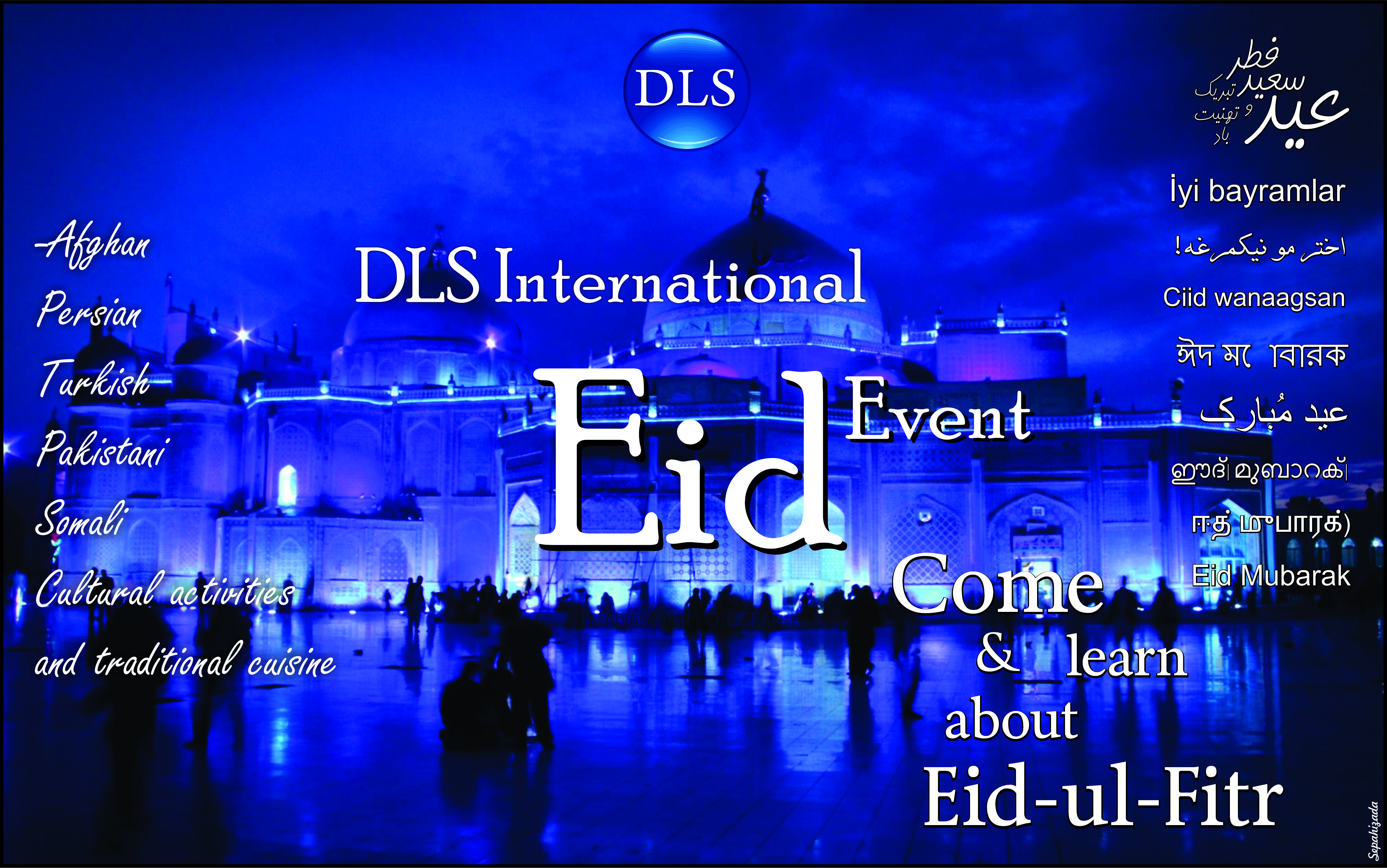 DLS students, instructors, staff and their families celebrated Eid ul Fitre at its head quarter in Arlington Virginia on July 7th. Eid ul Fitr is a big feast celebrated by Muslims around the world and it marks the end of Ramadan, the Islamic month of fasting. Muslims start Eid with Eid prayer and that is how DLS Urdu team started their Eid. The Urdu instructors took their students to the Islamic Center of Washington to experience how Muslims perform Eid prayer.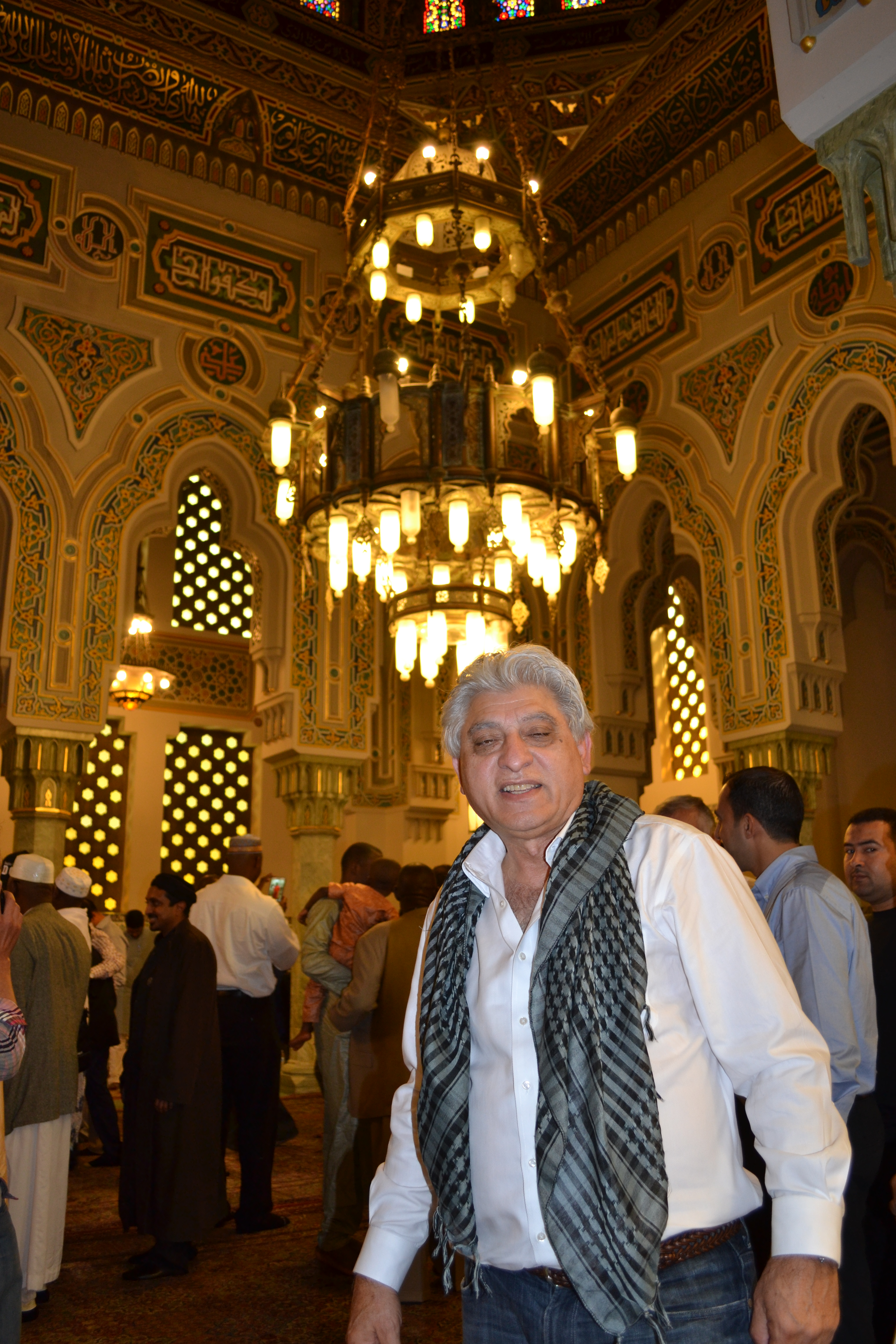 Later in the morning, AFPAK students and instructors turned their classrooms into their homes, decorated them with the traditional décor from Afghanistan and Pakistan. AFPAK students and instructors had the chance to visit each other's homes (classrooms), exchange Eid greetings in the target language and serve traditional Eid cookies and dry fruit. This was a very practical linguistic and cultural activity for the students who will be deployed to Afghanistan and Pakistan where they will experience similar events.
As part of Eid celebration, DLS provided authentic Afghani, Pakistani, Somali and Persian cuisine for lunch to all students, instructors, staff and guests. Students and instructors from other languages who do not celebrate Eid in their home countries had the chance to experience the celebration by visiting Afghan, Pakistani and Somali stations hosted by their respective students. The host students demonstrated a variety of cultural activities in the afternoon. One student played Afghan folklore music and sang a popular Eid song in Dari. Students and guests also enjoyed cracking eggs which is very common among Afghans during the Eid days. It is a contest in which two contenders fight hard boiled eggs and the egg that cracks first loses and the egg is given to the winner.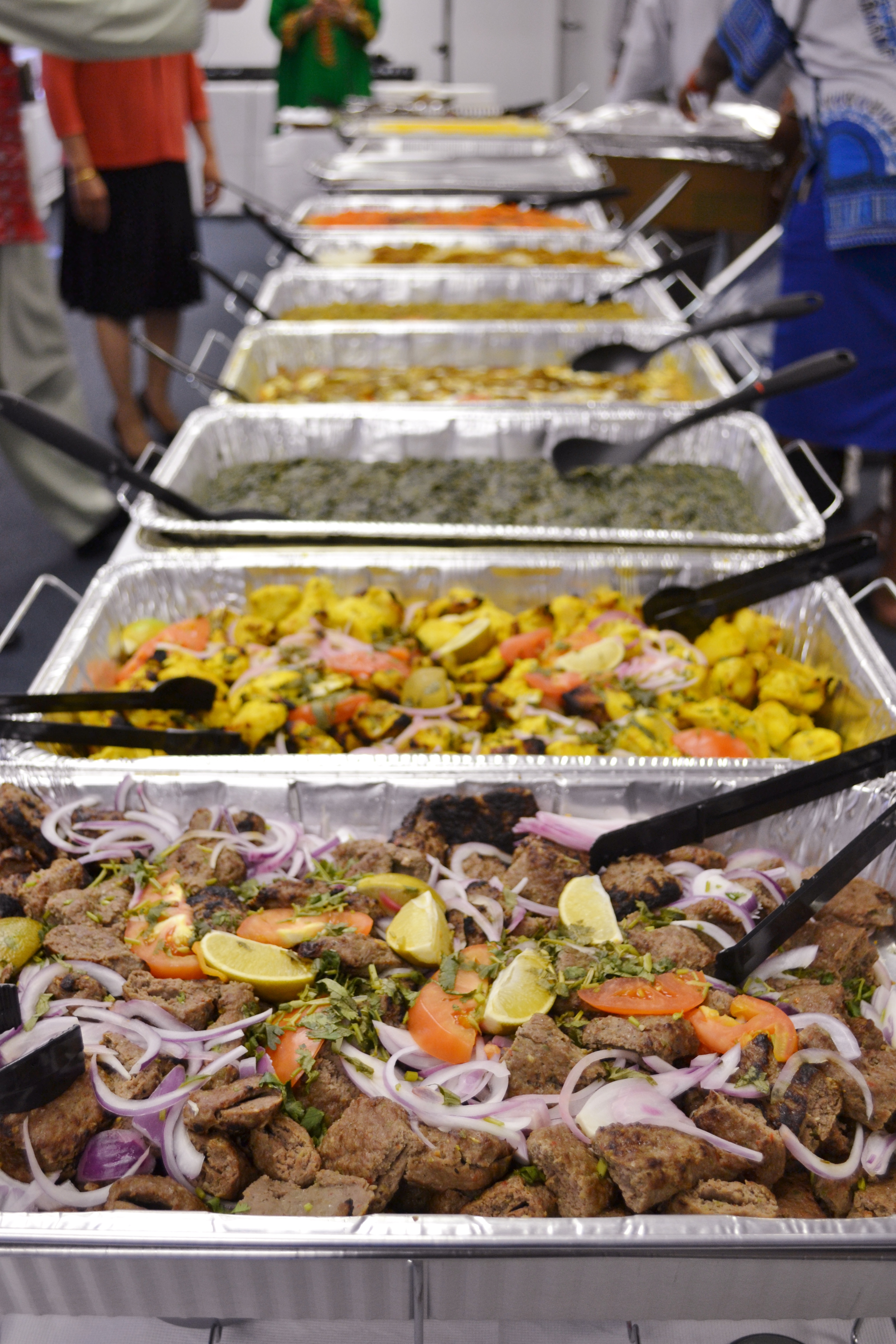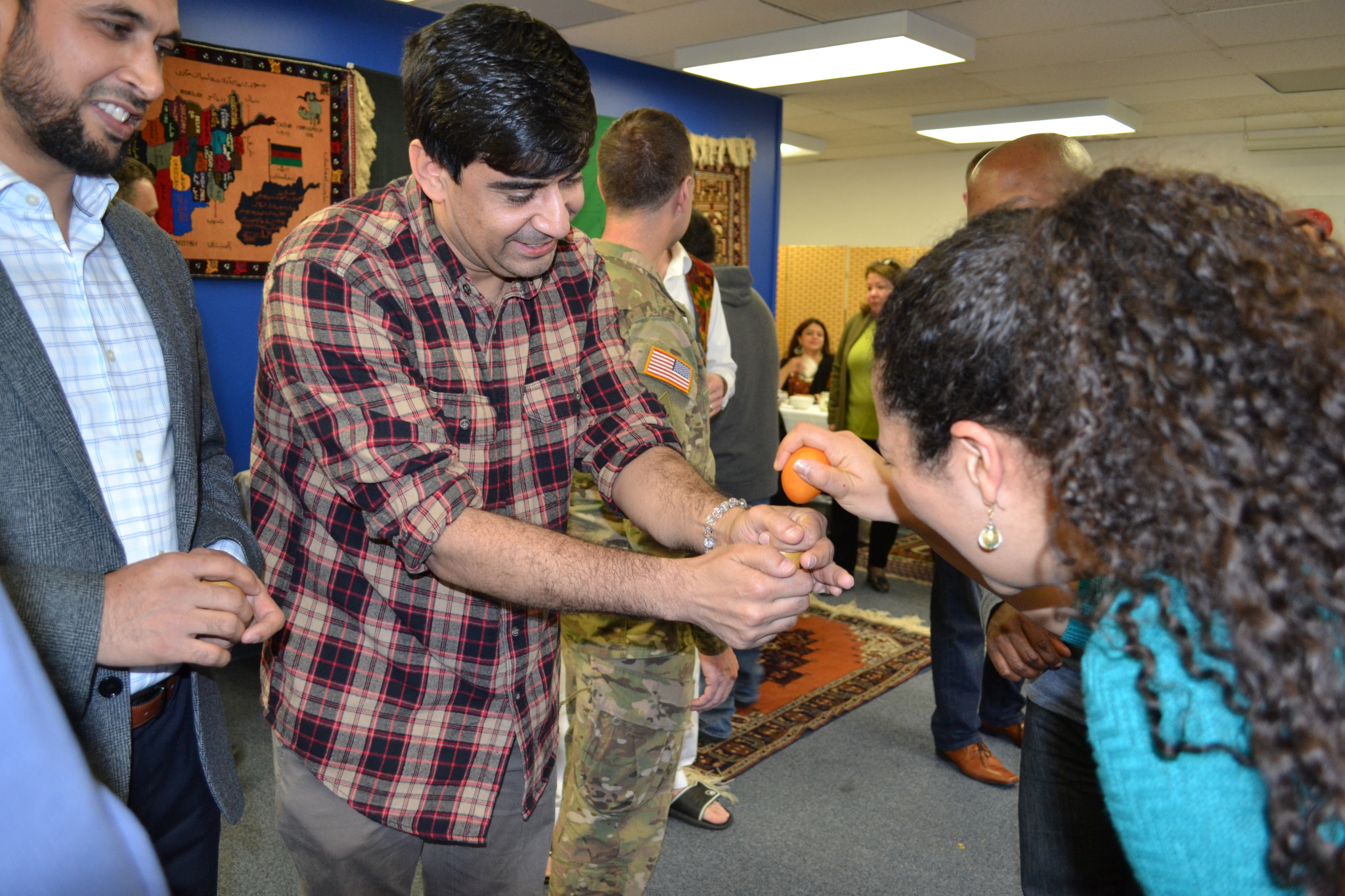 One of the activities that drew women and kids' attention was henna station. A talented Dari instructor applied henna to the hands of kids and women with beautiful designs. Henna tattoos can be dark red or brown depending on the skin type and generally last between 2 to 3 weeks. The ceremony ended with the national dance of Afghanistan called the Attan.