Today there are numerous companies providing language services. With so many options, how can you be assured that you will receive quality services that are customized to your needs and are competitively priced? How can you be guaranteed that the end results will make your company or agency stand out?
Our experience combined with our talented and passionate employees make us the language service provider of choice. DLS has been providing language and cultural training services for almost thirty years. With our headquarters in the Washington D.C. metro area, we are well attuned to the language needs of both federal and commercial clients. We have spent years building a deep pool of qualified linguists and subject matter experts, and creating a work environment that retains them. DLS has staffed and managed programs throughout the United States, as well as in the United Arab Emirates and Saudi Arabia. Our rigorous quality control methods and experienced program management ensures that every service we provide meets your objectives.
Check out our credentials and approach to see for yourself.
Our Numbers Speak For Themselves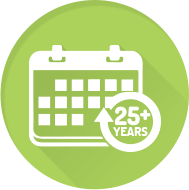 25+ years (since 1985) providing language training to military personnel and government agencies in the Washington, DC area and across the U.S. We've set the bar high for ourselves, continually seeking newer and better ways to meet your goals, including distance learning, curriculum development, and other language support services. We were the 1st language company to be awarded a GSA schedule for language services in 1999.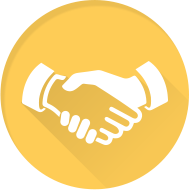 18+ years providing contract-based language training and curriculum development support to the Defense Language Institute Washington office (since 1995), a client who has entrusted DLS with the AFPAK Hands language training program.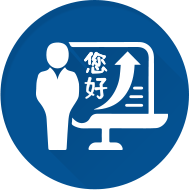 10+ years working with four of our top 10 clients, thanks to our unapologetic dedication to exceeding expectations. We adapt our approach and offerings to the unique needs of each of our clients, enabling the achievement of consistent results year after year.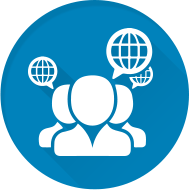 6000+ qualified, vetted linguists speaking over 85 languages and dialects, ready and able to address your objectives through their native language and culture. They happily work to accommodate your schedule and learning style, including traveling to assignments when needed. And, most importantly, our linguists live and breathe their language, which results in product of the highest quality for you, the customer.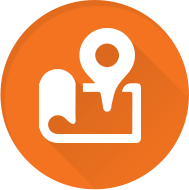 3 Locations: Arlington, VA; Elkridge, MD; and Herndon, VA, easily accessible from agencies, bases, and corporations in all corners of the Washington, DC region.
1 commitment: Last but certainly not least, we are people who love languages and are dedicated to ensuring that every client has an enriching and lasting experience with us.