Linguist Support Services
DLS is able to provide qualified linguists at all clearance levels in over 85 languages and dialects. We support both CONUS and OCONUS requirements, and our linguists' experience ranges from language and cultural training to translation and interpretation, from analysis to curriculum development and role playing. DLS recruits and selects the best qualified linguists for an assignment based on each client's specifications.
DLS linguists are capable of unequivocally meeting all client requirements, and they will adapt quickly to a variety of situations in order to support the client's mission. DLS recruiting and training efforts are continuous to ensure readiness to respond to both new task orders and new developments in existing programs. DLS currently maintains a pool of more than 6,000 qualified and vetted linguists, and new linguists are vetted and added to the pool on a weekly basis. Overseeing this pool of pre-screened candidates is a well-defined management structure with clear areas of responsibility to ensure smooth administration and rigorous quality control of all programs.
DLS linguists provide expert support in the following areas:
Interpretation
Translation
Document Exploitation
Gisting
Analysis
Subject Matter Experts/Technical Expertise
Language Instruction
Role Players
Let's get started — Contact us today to learn more about our linguist support services!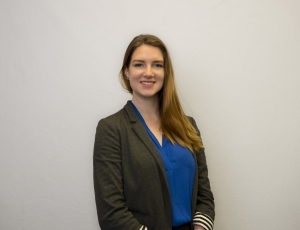 Eleanor Knight joined the DLS team in April of 2017 as the Business Development Coordinator. She is passionate about foreign language acquisition and excited to be part of a diverse company invested in language and cultural training. Before coming to DLS, Eleanor worked in legal administration as well as the non-profit sector. She has a B.A. in Environmental Studies and a Master's Degree in French and Francophone Studies. Eleanor has several years of experience teaching both English and French language, as well as classical trumpet and swimming.
Email: eknight@dlsdc.com
Phone: 703-243-4855 ext. 161