Curriculum Development
We serve both government and business clients with an elite team of curriculum development subject matter experts (SMEs), target language developers, project managers, and production experts. All members of the curriculum development team have experience in instructional design and foreign language education. Our work is tailored specifically for your needs as our client and we will work closely with you to ensure the curriculum is tightly aligned with your course objectives.
DLS' range of curriculum development service includes:
Proficiency-based curriculum
DLS custom-makes your program based on a combination of the level of proficiency required and the backgrounds of the individual students. The objective is that learners meet or exceed those requirements.
Performance-based curriculum
DLS designs your program for the specialized needs of an industry, such as construction, or a specific job, such as managing a supply chain in India. The focus is on both the language and the culture. The objective is that learners function well in a particular setting.
Blended learning
DLS tailors group and individual instruction through a combination of in-class, teacher-led instruction, self-study, and distance or online learning that accommodates every student's schedule.
Proprietary materials
DLS researches and develops each program's templates, textbooks, audio/video aids, grammar appendices, and proficiency and performance testing. Those materials incorporate best practices in language learning and cultural awareness.
Self-contained self-study programs
DLS has developed combinations of online instruction, textbooks, authentic material, and exercises which equip students to achieve their proficiency or performance needs.
DLS' highly qualified development team combined with our established quality control processes ensure that we provide top-quality curriculum deliverables in a timely manner, every single time. We have received very positive feedback from our clients on all our curriculum development projects:
Naval Special Warfare (Pashto, Persian Farsi, French, Spanish, Arabic, Tagalog) – developed performance-based, twelve-week initial acquisition training courses
CLP Cultural Study Guides (Persian Farsi, Arabic, Chinese) – developed supplemental cultural references for in-house 10-week language training program
Army Special Warfare SOLT I & II (Dari, Pashto, Urdu, Persian Farsi, Russian, Chinese Mandarin, and French) – developed two 24-week in-class courses
CLP Post-Study Modules (Russian, Arabic, Chinese) – developed computer-mediated self-study modules to be used after in-house 10-week language training
SCOLA (Chinese, Arabic) – provided quality control for SCOLA developed learning objects at ILR levels 3, 3+, and 4
DLI FLC 594 Learning Objects (Dari, Pashto, Urdu) – developed learning objects for the DLI website (http://www.dliflc.edu/olr/)
DLI AFPAK Phases II, III & IV (Dari, Pashto) – developed phases using hybrid of online, self-paced, and face-to-face instruction for language sustainment and enhancement
ODNI Critical Languages Program (Farsi, Hindi) – developed self-paced pre- and post-study modules and an in-class supplemental activity manual
DLI Post Basic Course (Pashto) – developed course for ILR levels 2-3 using authentic text material
DLI Weekly Training Events (Dari, Pashto, Tagalog) -designed online self-study lessons for military and government analysts
DLI Familiarization Projects (Pashto, Dari, Sorani (Kurdish), Indonesian, Kashmiri, Thai, Bengali, Gujurati, and Gan) – developed language survival kits with basic military phrases and vocabulary
Head Start (Punjabi) – developed online familiarization modules for basic language acquisition
Let's get started — Contact us today to learn more about our curriculum development program!
CASE STUDY: CURRICULUM DEVELOPMENT – SOLT I, II
Introduction: The John F. Kennedy Special Warfare Center and School (SWCS), based at Fort Bragg for Special Operations Language Training (SOLT), needed language curriculum built for language training. Its specific request was for classroom instruction in seven languages: Dari, Pashto, Urdu, Farsi, Russian, Mandarin, and French, the majority of which are rated as "difficult to learn" for non-natives.
Background: Diplomatic Language Services (DLS) partnered with the Defense Language Institute (DLI) for two years. The objective was to create the curricula for two 24-week classroom-based courses in Dari, Pashto, Urdu, Farsi, Russian, Mandarin, and French.
Description of the Challenges: The time table for the development was two years. Given the scope of the project and the many details involved, that meant that we had to work at a fast pace without compromising the quality of the curricula. The stakes were high, given SWCS' mission.
Description of the Solution: DLS recruited 24 linguists, including 14 target language developers, five project managers, and production experts. They were the front lines in adapting the standard course materials to the specific requirements of SOLT. DLS also custom-made SOLT I and SOLT II, a two-year textbook. This was DLS' largest textbook commission in our 25-year history.
Result: SWCS and the client are in the process of validating the SOLT I and SOLT II curricula. Both have expressed gratitude to us for accommodating their needs and adhering to their schedule.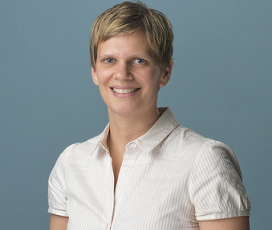 Molly Sampson joined our Language Training Department in 2007. She worked as the Program Manager of the Curriculum Development Department prior to becoming the Director of Language Programs. Molly has also worked as an English instructor in the Washington DC area, San Francisco, and Kenya. She brings a unique perspective through her academic background in Anthropology and Education from Bucknell University and a M.A. in Anthropology from American University.
Email: msampson@dlsdc.com
Phone: 703-243-4855 ext. 128