Language Testing
DLS has been a prominent testing facility for federal agencies, the US military, and private corporations for more than 20 years. Tests for speaking, listening, reading, and translation skills are evaluated using the Interagency Language Roundtable (ILR) guidelines. Tests can be administered in person at our offices, or by phone for candidates in remote locations. All native-speaking testers and DLS examiners are trained to administer examinations in accordance with the Foreign Service Institute (FSI) testing format. Translation tests require 45 minutes while language proficiency tests (including speaking, listening, and reading) require 1 to 1.5 hours. We provide a Language Proficiency Certificate upon completion of every test, and additional written feedback is available to the examinee upon request.
In addition to our general proficiency tests, which follow a standard format, DLS also offers customized, performance-based language tests tailored to specific client needs.
DLS adheres to all security measures requested by the client, and we have our own internal quality control procedures to ensure test integrity and scoring reliability. With our large pool of language professionals, DLS can schedule tests on short notice.
Over the past 5 years DLS has conducted more than 1,000 proficiency exams for our clients, which include:
IREX
ITT Exelis
U.S. Agency for International Development (USAID)
U.S. State Department's Foreign Service Institute (FSI)
U.S. Department of Agriculture's Foreign Agricultural Service (FAS)
U.S. Department of Commerce's Foreign Commercial Service (FCS)
U.S. Department of Defense (DOD)
CASE STUDY: LANGUAGE PROFICIENCY TESTING FOR ITT EXELIS
Introduction: For four years, DLS has been the vendor of choice for ITT Exelis' (formerly ITT) linguist recruitment testing for its overseas positions. This includes both test development and pre-assignment testing based on the Interagency Roundtable (ILR) Scale. The tests are available for assessing proficiency in English, Albanian, Dari, Hindi, Pashto, Turkish, and Urdu.
Background: Working together with ITT Exelis, DLS has been able to design a process that guarantees the accuracy of examination scores. That process includes hiring only native speakers as testers, recording the complete oral exam, and providing scoring justifications based on the ILR skill level descriptors.
In addition, we provide ITT Exelis with guidance on how to save money by avoiding unnecessary testing and training expenses.
Description of Challenge: In 2012, ITT Exelis requested "surge testing" of a large number of candidates in several countries outside the U.S. The preparation time for this was three weeks. Time differences of up to nine hours had to be taken into account. During the actual exams, there were breakdowns in the client's internet and phone connections.
Description of Solution: DLS leveraged its know-how and skills to meet the client's request for developing the tests within three weeks. In addition, it has in-place best practices for handling communications failures. As part of its relationship with ITT Exelis, DLS also created and administered a translation screening test, which is used to qualify candidates earlier in the recruitment process and ultimately saves ITT Exelis money.
Result: DLS remains ITT Exelis' vendor. This partnership, built on trust, allows DLS to continue to make recommendations to the client on how to be cost-efficient in its approach to testing.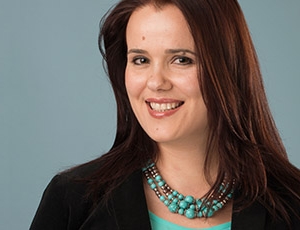 Alma Sadikaj has several years of combined experience in international development, program management, logistics and operations, education, sales and client relations. Prior to joining us, Alma worked in both the non-profit and private sectors. Her passion is travel and acquiring insights about how cultures and languages are linked.
Email: ASadikaj@dlsdc.com
Phone: 571-255-6684, 703-243-4855 x149