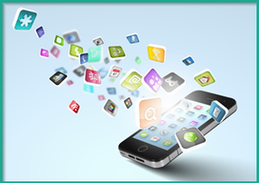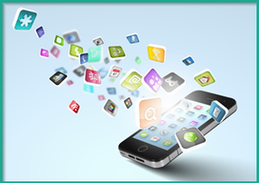 There are many online resources available for use in language learning. Whether it be in a classroom or independently, language learning technology resources are available for all types of students, learning styles and settings. However, with so many options available, the choices can be overwhelming for students. It is important, when choosing an app, podcast or website, to first think about your needs and language learning goals. Online resources for language learning can be categorized into three groups: Sustainment & Enhancement, Review & Self-Assessment, and Inquiry & Reference.
Sustainment & Enhancement resources are tools designed to supplement an ongoing language course or for independent study practice for students with prior knowledge of a language. Duolingo, for example, is designed for convenience, allowing users to learn at their own pace and on their own schedule. Users learn by playing various games; matching translations, unscrambling words/phrases, or translating sentences. Duolingo also offers a new Bots feature, which is currently available in their French, Spanish and German courses. Users can "chat" with native-speaking bots about various subjects. Bots send text messages, users type out and send their responses in the Target Language, gaining 1x-3x points for the level and accuracy of response's content (including grammar, spelling). The game-like structure of Duolingo's short, topic-based lessons may not be suitable for true beginner level learners, however it is ideal for students with a language background (of any level) who want to continue their education.
Review & Self-Assessment tools allow students both currently enrolled in language classes and independent learners to practice their language skills and assess their progress or level in several ways. busuu (free version) is an especially helpful tool for beginners looking for resources to review/practice vocabulary and grammar points learned or assigned for homework in class. busuu (free) presents language via flashcards, and with its various activities and focus on memorization and repetition, busuu is a handy study tool for students during at-home assessment preparation. Another assessment tool, NetProF Pronunciation Feedback, offers courses of basic vocabulary content in which students can learn proper pronunciation of words/phrases via individual audio recordings of native speakers. Practice pronunciation by recording yourself pronouncing the words/phrases and receive feedback on how user's recording compares to the native speaker. This is a perfect tool for out-of-classroom practice or for independent learners looking to assess their current level.
Lastly, Inquiry & Reference resources help students or independent learners by offering answers to language questions, helpful phrases and quick-look up functionality. A great resource for quick reference is the Language Survival Kits (DLIFLC), which include modules compiled of text, audios and translations for over 3,000 topic-based mission-related phrases. Each "LSK" includes categorized Guides, ranging in topic from "Public Affairs Language Guide" to "Weapons Language Guide". Each individual language guide is divided into vocabulary sets within situation-based modules. The "LSK"'s are a beneficial reference tool for learners of any level. Language Guides can be used for quick reference when learners are in-country and needs phrases for certain situations or conversations. Language Guides can also be used as a practice tool for pre-deployment, or as a supplement to a mission-based language curriculum.