Wednesday, December 12th DLS hosted its 9th annual Open House. The DLS Open House is a time for our students, clients, and administration to gather, enjoy each other's company, and learn about different cultures from around the world. Our theme this year was "Sailing on the Language of the Sea". The 3rd-floor conference room transformed into a cruise ship. Fishing nets garnished the walls, life jackets decorated the room, and a mural of the ocean sprawled from one end of the ship to the other.
The ship's deck was lit by the starry night (Christmas lights) and the smell of Mediterranean food from our Sailaway Cafe filled the air! The menu consisted of chicken kabob, falafel, spanakopita, tomato cucumber salad, grape leaves, hummus & pita, and of course the famous whipped garlic sauce.
Steps away from our "cruise ship" is the immersion room, transformed into the ports of the five countries being highlighted. Our staff and instructors did an incredible job of remodeling the room to represent the ports of Casablanca Morocco, Barcelona Spain, St. Petersburg Russia, Phuket Thailand, and Shanghai China.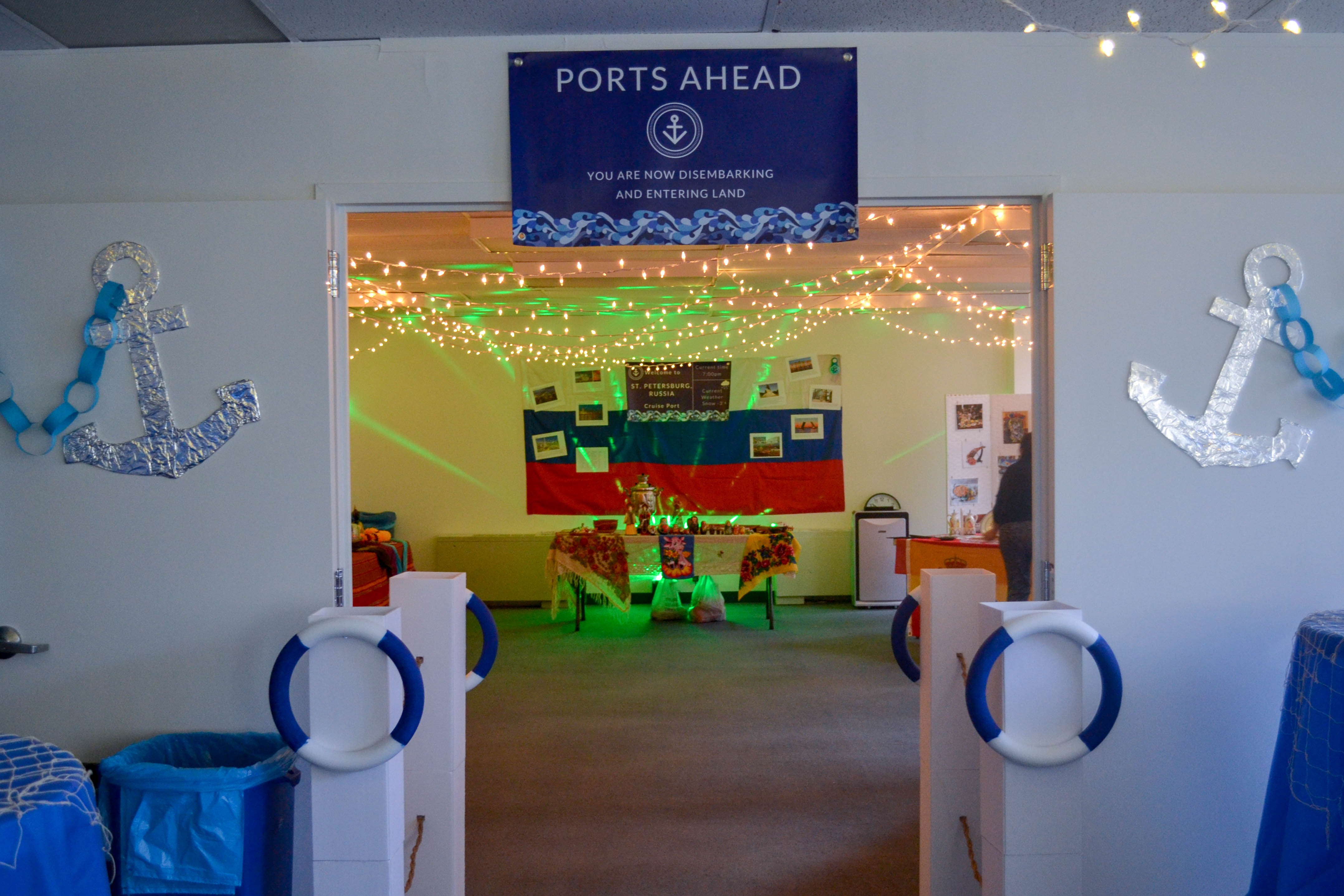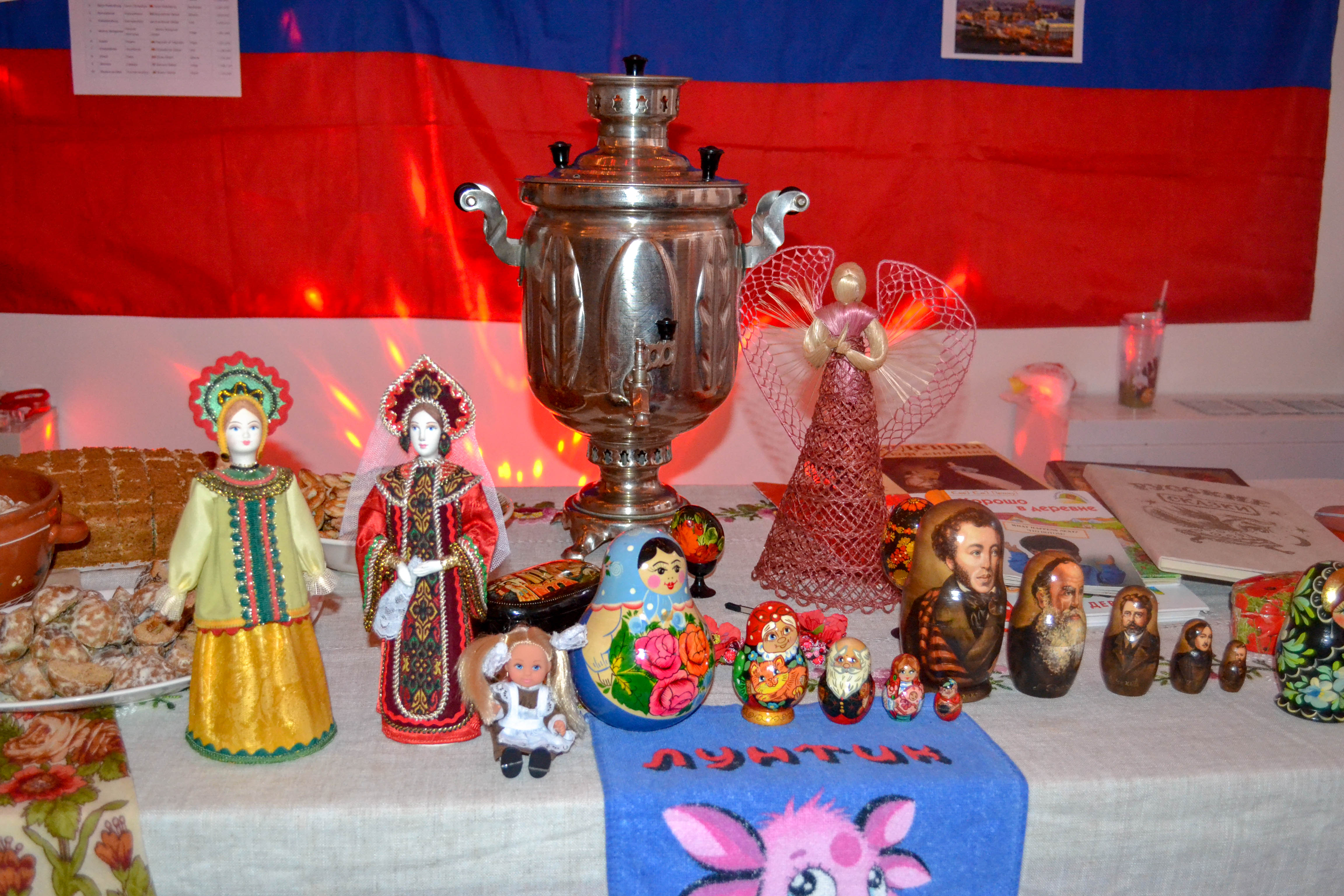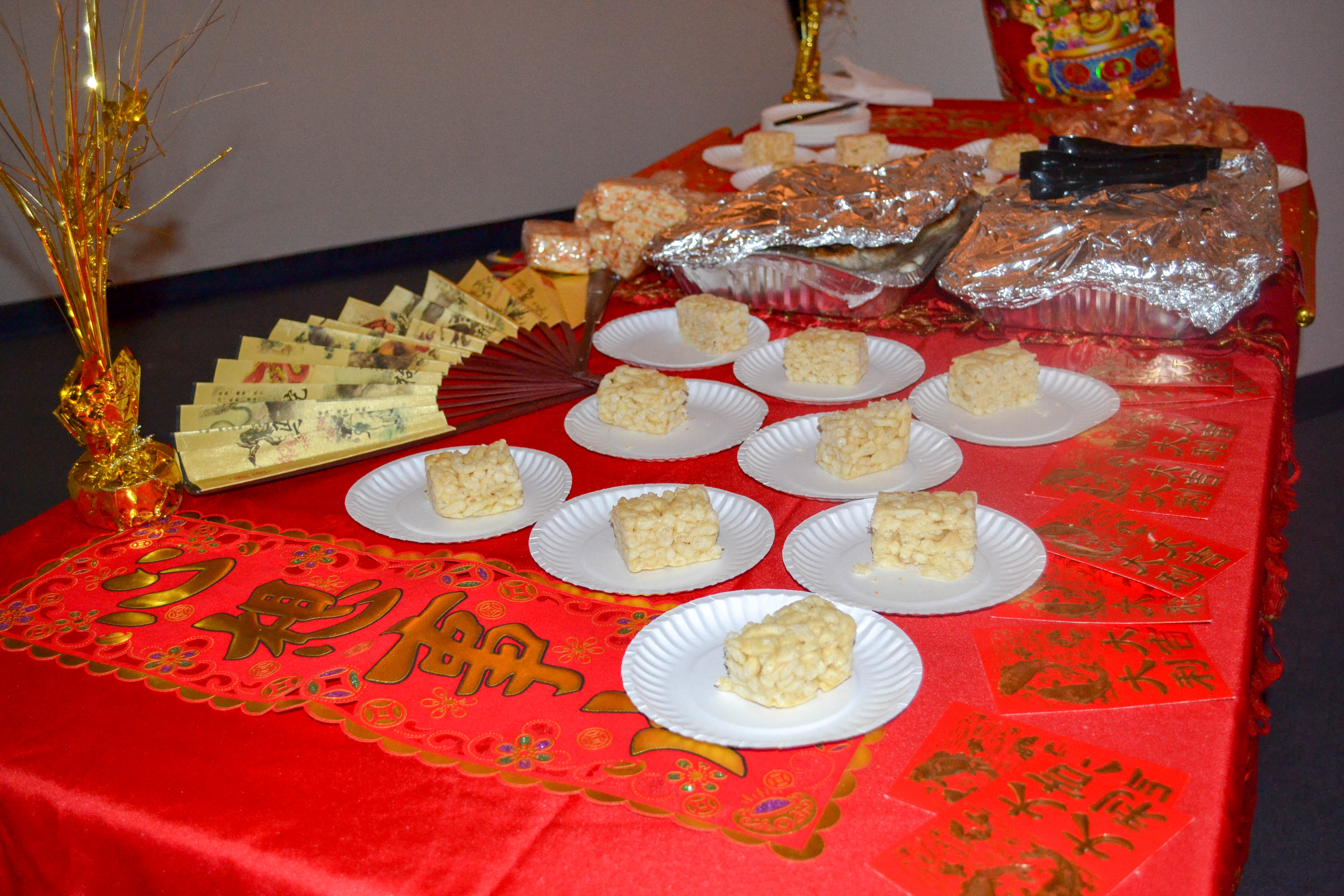 The moment you step into the immersion room you could see each port set up with flags, literature, posters, food, drinks, maps, clothing, and trinkets that told a story of the country they represented. Each table did a beautiful job of recreating a bit of the city they featured; teleporting the guests with each authentic cookie, tea, game, or fabric.  Thank you to everyone who came and made this event possible!