Did you know that an excellent teaching tool is hiding in easy access? Let's talk about Zoom Whiteboard! This tool is especially relevant for any instructors teaching classes online. Only a Zoom account is required. Zoom Whiteboard is a great way to easily engage students in language classes, by providing built-in opportunities for interaction.
Find out more by watching the short video below, or by reading to the end of this blog.
How to Access and Use Zoom Whiteboard:
Start a Zoom meeting as a host.
Click "Whiteboards" from the options bar.

Select "New Whiteboard."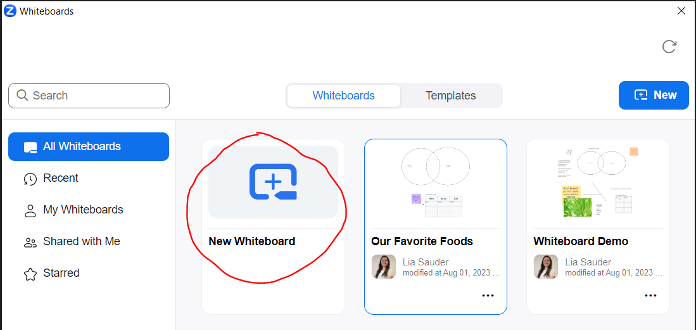 Choose "Collaborating" so that your students can also write on the screen, or "Presenting" for instructor-only use. Then, click "Create."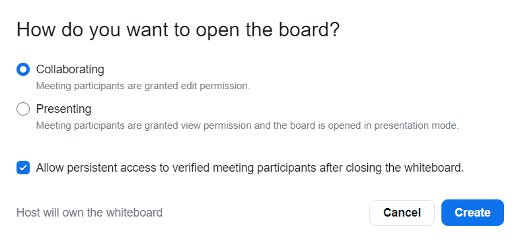 The whiteboard will be displayed as a shared screen.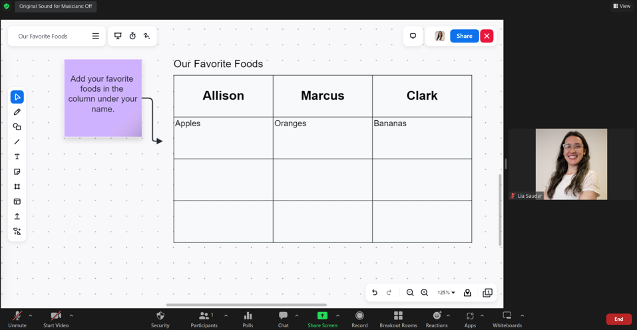 Use the variety of tools on the left side to create interactive tasks on the digital whiteboard.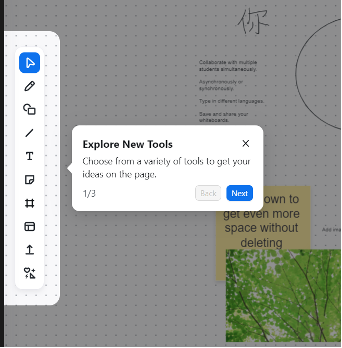 Scroll down on the screen when you run out of room. The whiteboard will scroll down infinitely.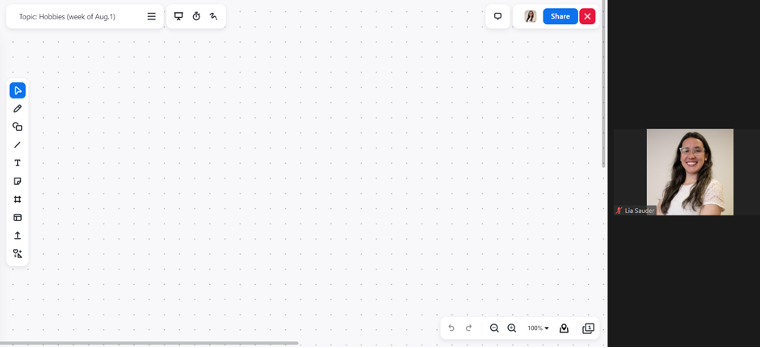 Share the whiteboard with students, or comment directly on their work.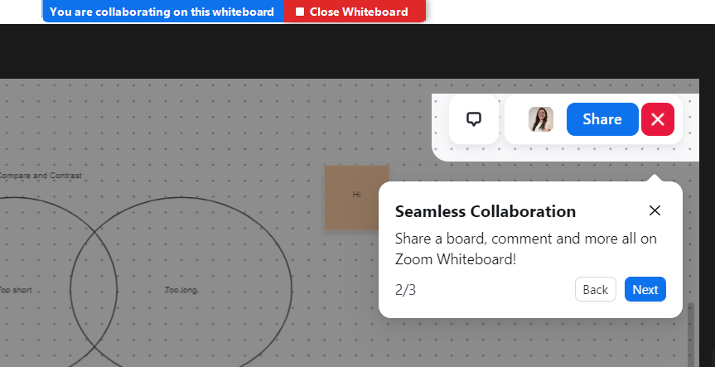 Re-access the same whiteboard later, or create a new whiteboard.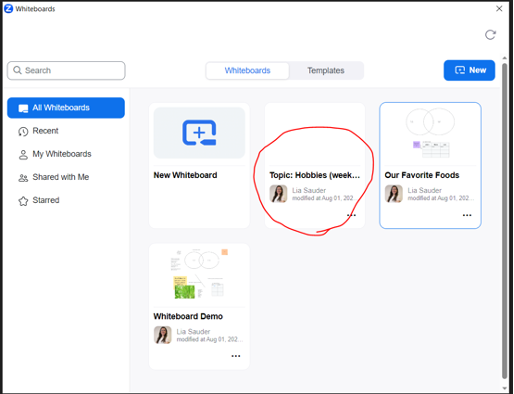 What Can You Do With Zoom Whiteboard?
Collaborate live with students on your screen.
Create graphs and tables.
Type in any language.
Draw with a digital pen.
Add sticky notes and shapes in different colors to emphasize a point.
Upload photos to supplement your teaching.
Sample Activities to do in Zoom Whiteboard:
Compare and contrast two things. Students work together to fill out a chart about the similarities and differences.
Matching vocabulary words and definitions. Students draw a line from the new word to its meaning.
Describe a photo. Upload one or more photos for students to talk about, so they can practice vocabulary, grammar, and speaking at length.
Fill out a chart. Create a table and ask students to list something related to the topic you are discussing.
Assign homework tasks.
These activities could be done synchronously (during class), or asynchronously (after class). Students can access the whiteboard later if you share the whiteboard with them. Because of this, it is possible to assign homework activities for a student to complete online using Zoom Whiteboard. Then, you can review it in class.
Have fun exploring Zoom Whiteboard!
By Lia Sauder, Language Project Specialist