Happy National Doughnut Day! For those of you who don't know, this national holiday has a rich history that goes beyond posting pictures of elaborately decorated doughnuts on Instagram.
Doughnut Day all started in 1938 as a fundraiser for Chicago's The Salvation Army. Their mission was to aid those in need during the Great Depression and to honor The Salvation Army Lassies who served doughnuts to soldiers. To this day in Chicago and other cities around the U.S, National Doughnut Day is still a fundraiser for The Salvation Army. But, it doesn't stop there.
In fact, did you know that there are many different kinds of doughnuts around the world? While certainly different styles, these varieties of our beloved fried dough come in many shapes, sizes, and flavors. For example, French crullers, Mexican churros, Indian Balushahi, and German Berliners.
So, before you post that #DoughnutDay picture, remember the history of Doughnut Day is about giving back. On this Doughnut Day, perhaps you choose to pay it forward. Buy some extra doughnuts for someone who could use a sweet treat. Small gestures can often have large impacts, so enjoy a doughnut today!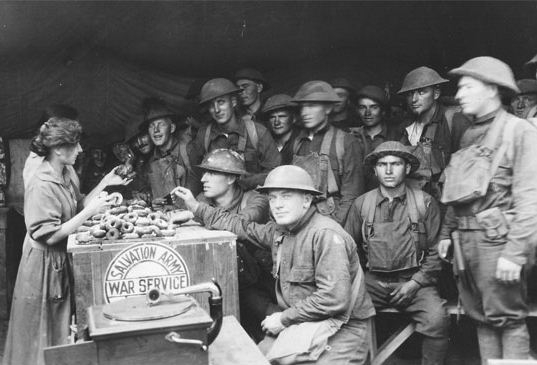 For more DLS, check out more blogs and visit us on Facebook, LinkedIn, Instagram, or Twitter!
By Hannah Gibian