Asynchronous Language Learning
About DLS Asynchronous Language Learning
Our program is tailored for students who need flexibility and accountability in their language goals. It includes personalized instruction, feedback, and topic-related modules with content curated from authentic media.
Maintaining your language skills doesn't have to mean rearranging your schedule.
DLS' asynchronous offering provides accountability for language maintenance, including:
Flexible timing to accommodate anyone's schedule.
Ongoing learning management system with topic-based, curated class materials.
Student-centered, student-paced assignments
Written and verbal feedback from an instructor.
Video classes with an instructor.
Test preparation for DLPT, OPI, etc.
REVIEWS
"Thank you so much for providing me with a class that worked with my hectic schedule. I just wanted to say […]
"Thank you so much for providing me with a class that worked with my hectic schedule. I just wanted to say my overall experience was phenomenal. I would recommend it for people in a similar situation to me where work obligations make my schedule unpredictable. Thank you for making this entire process so simple for me. I really appreciate everything you've done so far. This is one of the best language classes I've received."
Who
Learners who want flexibility and accountability
Learners who desire instructor feedback without a schedule commitment
Learners preparing for the DLPT
What
Learn or refresh target language with structured online activities at one's own convenient timing
Leveled, asynchronous, topic-based online modules to acquire, maintain, refresh or enhance language skills
Authentic resources curated by an instructor based on student needs
Personalized feedback
When
Adhere to course deadlines but complete at one's convenience
Where
Online through DLS's learning management system
Why
Receive accountability and tailored feedback while progressing toward language goals
Contact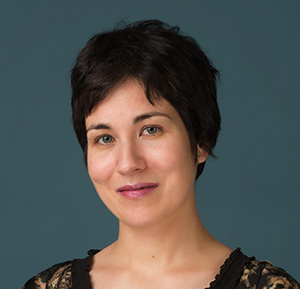 Raluca Angelescu
Vice President
Raluca Angelescu is the Executive Vice President. She has been with us since the company was acquired in 2006. Her focus is overseeing new business development through the capture, bid, and post-bid phases of the process. Part of that is integrating new lines of business into operations. Her successes include assimilating curriculum development and OCONUS linguist deployment. Raluca earned her MBA from the University of Maryland.
Contact