Translation & Interpretation
For more than 25 years, DLS has provided translation and interpretation services to a variety of federal government agencies as well as to clients in the private sector. We provide professional translation and interpretation services in over 85 languages, and all of our pre-screened translators and interpreters are professional, native-speaking linguists who have extensive experience in their respective fields. DLS accepts assignments of all sizes and puts each one through our multi-step quality control and review process to ensure accuracy and compliance with each client's requirements. Our Program Management team ensures high quality performance standards, responsiveness, and quick project turn-around times.
Translation
"Translators are the shadow heroes of literature, the often forgotten instruments that make it possible for different cultures to talk to one another, who have enabled us to understand that we all, from every part of the world, live in one world." —Paul Auster
DLS' network of professional translation experts includes over 6,000 linguists worldwide. In a reflection of DLS' commitment to providing accurate and culturally significant text, our linguists adapt information across regions and cultures so the final product is an exceptionally accurate depiction of the original text.
Our specialized services include:
Document Translation: DLS consistently delivers accurate, timely, and secure translations to our customers. We provide you with certified translators with expertise in the client's specific market terminology. Our thorough 8 step quality control system ensures for the highest level of accuracy.
Machine Translation: DLS provides our customers with the option of utilizing state-of-the-art machine translation software. In addition, DLS offers final review services to our customers to ensure overall accuracy.
Transcription: DLS linguists work with any video or audio file type to provide accurate transcriptions with rapid turnaround times.
TM Alignment: DLS can create Translation memories from previously translated documents. This ensures future translations maintain accurate and consistent terminology.
Desktop Publishing: DLS works in all file formats and performs layout to match your translated document to the original source file. DLS works with highly qualified desktop publishers with years of experience in the translation industry.
Glossary Creation: DLS creates glossaries based on all large scale translation assignments. We translate these terms so consistent terminology is maintained in future assignments.
Let's get started — Contact us today to learn more about our translation services!
Interpretation
DLS provides consecutive and simultaneous interpretation services in a wide variety of languages and dialects. All DLS interpreters are subject matter experts and are hired for their considerable expertise, technical acumen, and professionalism. Our interpreters have multiple years of experience performing in a variety of settings. We also help educate our customers on the use of state-of-the-art equipment rentals to ensure every message is delivered exactly as intended.
Our services include:
Consecutive Interpretation: DLS only hires interpreters with extensive experience and expertise. They must have over 5 years of solid experience as well as an accredited certification (court certification, ATA certification, etc.).
Simultaneous Interpretation: DLS recruits only the top candidates for consecutive interpretation assignments. Their impressive resumes and big name clients speak for themselves.
Let's get started — Contact us today to learn more about interpretation services!
CASE STUDY: DEPARTMENT OF JUSTICE TRANSLATION
Introduction: DLS provides translation services for legal documents, which requires specific legal knowledge and insight about the nuances in how the language is used. Errors could result in lawsuits for malpractice.
Background Information: The Department of Justice awarded a contract to DLS for a Spanish-to-English translation project in Puerto Rico. The project involved translating handwritten and typed legal documents related to an illegal termination lawsuit. Those included testimony from multiple parties.
Description of Challenges: The turnaround time was short. Because of the legal content, accuracy had to be 100 percent and caution had to be used in translating nuances in the testimony.
Description of Solution: DLS recruited, vetted, and hired linguists with ample experience in court document translation for this 15,000 word project. In order to accommodate the specific requirements of legal documents, translators were instructed to match the formatting of the original documents. They were also required to provide extensive quality control checks to ensure the translations matched the originals. The editor recruited and hired by DLS worked with the translators on legal terminology choice.
Result: DLS completed the task on deadline. The client notified us that we had exceeded expectations.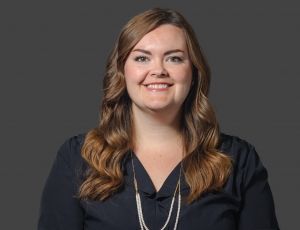 Liz Redd started at DLS in September 2014 as Student Services and Facilities Coordinator and now manages the Translation and Interpretation Department. She loves learning about and organizing new tasks. Prior to DLS, she studied Psychology at Brigham Young University and School Counseling at Loyola University Maryland. She has worked with people in a lot of different helping scenarios and enjoys learning about other cultures and people.
Email: lredd@dlsdc.com
Phone: 703-243-4855 ext. 143