Localization
DLS' network of professional translation and localization professionals includes over 6,000 linguists worldwide. DLS provides localization services that not only transform your text to the target language, but also adapt the text for a specific country or region. Our linguists are experts in their language and their culture, so we can guarantee text that is technically accurate and culturally significant. In addition to localization of text, we also adapt your document or website's images, symbols, addresses and phone numbers, local currencies, and local date and time conventions.
In transforming a text, DLS modifies layout and content to match the needs of the specific region. We provide a finished product that demonstrates an understanding of local sensitivities, customs, and culture. Throughout this process, DLS software and website engineers work closely with DLS language and culture experts in order to ensure that the product is not only culturally appropriate, but also functions correctly when launched in international markets.
Finally, our localization expertise includes our ability to provide accurate terminology in multiple market segments. We use linguists with professional experience in law, engineering, finance, medicine…you name it…from the target region.
Let's get started — Contact us today to learn more about our localization services!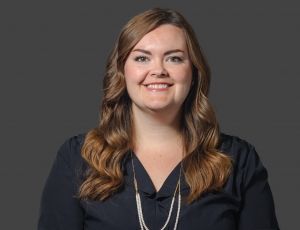 Liz Redd started at DLS in September 2014 as Student Services and Facilities Coordinator and now manages the Translation and Interpretation Department. She loves learning about and organizing new tasks. Prior to DLS, she studied Psychology at Brigham Young University and School Counseling at Loyola University Maryland. She has worked with people in a lot of different helping scenarios and enjoys learning about other cultures and people.
Email: lredd@dlsdc.com
Phone: 703-243-4855 ext. 143