Language & Cultural Training
DLS Language Training
Language training at DLS is customized for your unique learning needs. We offer full-time or part-time one-on-one and small group classes for more than 85 languages. Our proficiency or performance-based approach to language training focuses on communication first and foremost. Progress is assessed based on Interagency Language Roundtable (ILR) proficiency levels. Our programs cover all levels, from total beginner to advanced students, from initial acquisition to maintenance/sustainment and enhancement.
When looking to study with DLS, this is what you can expect:
Outstanding training results
In our largest program, for example, over 94% of students have met their training goals, with 40% exceeding them.
Careful training management and counseling by professional Language Training Supervisors assures successful program performance for all students.
Extraordinary learning experience
Training programs custom-tailored for each individual student.
Highly qualified and experienced instructors.
Great community of students, with many attending DLS events and networking.
Extremely responsive, customer-centric staff.
Culture integrated with language
Intercultural communication training is weaved into our language programs.
Easily accessible, modern facilities
With three locations in the D.C. metro area, all our students have an easy commute when studying at DLS.
Technology-enhanced training
From language apps to blended learning, we ensure the best approach is followed for each student.
Our extensive experience and results speak for themselves — in the last 5 years alone, we have provided over 2 million hours of language training, in 80 languages. 40% of our top language training clients have been with us for over 10 years, and we consistently receive excellent student feedback on our training programs.
Let's get started — Contact us today to learn more about our language training services!
DLS Cultural Training
DLS provides operationally focused cultural training in addition to our language programs. These focused, short-term courses are taught by experienced cultural training professionals and Subject Matter Experts (SMEs) and are tailored to your requirements, schedule and goals. We create unique programs for groups or individuals based on specific cultural competency requirements.
DLS does not merely provide factual information about cultures – such information can be obtained from a book or online. We believe that true cultural competence is defined by performance, not merely knowledge. For this reason, our programs are hands-on and experiential. Our trainers, with a breadth of international experience, provide participants an abundance of concrete examples and exercises to illustrate the concepts being presented.
Let's get started — Contact us today to learn more about our cultural training services!
DLS Intercultural Communication Programs

DLS Intercultural Communication Programs

Intercultural Communication Programs start with learners putting up a mirror to their own culture. Insights into other cultures come from a profound understanding of one's own culture. This exploration occurs throughout the program as we compare cultural concepts of a familiar culture with others that are not as familiar.

DLS Region Specific Cultural Programs

DLS Region Specific Cultural Programs

DLS Region Specific Cultural Programs offer valuable cultural insight into region specific cultural practices and perspectives. Other region-specific seminars on culture often rely on factual information about the country or region, but at DLS, we emphasize performance rather than knowledge. Participants are expected to think critically about how a particular culture differs from their own. Our trainers engage learners in simulated situations and analytical discussion on various cultural constructs in order that everyone will walk away with a deeper understanding not only of the target region's culture, but also of their own.
CASE STUDY: AFPAK LANGUAGE AND CULTURAL TRAINING PROGRAM
Introduction: The Afghanistan-Pakistan (AFPAK) Hands language training program has been a high priority of the Department of Defense (DOD). It is viewed by both the DOD and Congress as a powerful tool to help end the terrorist threat in Southwest Asia.
Background Information: In 2009, the Defense Language Institute Foreign Language Center (DLIFLC) chose DLS to create and implement Dari, Pashto and Urdu language training for military and civilians, called "AF/PAK Hands," who deploy to the Afghanistan-Pakistan region. The AF/PAK program would consist of three phases: a 16 week beginner level pre-deployment training program, and the subsequent phases II, III and IV cultural and language immersion programs. As a whole, this program would help students to interact directly with officials, tribal leaders and members of the community while deployed. The objective was to develop students' language ability and cultural awareness needed to build rapport and trust with local actors, and to ultimately leverage those relationships to achieve peace and stability in the region.
Description of Challenges: Dari, Pashto and Urdu rank exceedingly difficult for native English speakers. According to US Government categorization, Dari and Urdu are rated as a level 3 out of 5 for level of difficulty, while Pashto is rated as a level 4. In addition to the challenge of linguistic difficulty, the Hands included both military and civilian volunteers, which meant that the curriculum would have to be tailored to each student's previous language training, personal learning styles and professional objectives.
Description of Solution: In order to accommodate the Hands' diverse learning styles and objectives, DLS significantly modified our existing standard Pashto, Dari, and Urdu curriculum. These modifications included customizing syllabi based on final learning objectives for each student, developing supplemental activities and visual aids, designing proficiency examinations to track weekly progress and customizing individual instruction. We also hosted special events to provide students with cultural immersion. These events included celebrations of the region's holidays such as Nowrooz and Eid.
Results: The initial proficiency goal in 2009 was to take students from an ILR level 0/0 to a 0+/0+ on the Oral Proficiency Exam. Most students surpassed this goal and achieved a 1/1 or higher. This success led to the AFPAK target language proficiency goal being changed to a 1/1.
Since 2009, more than 650 students have completed the program, with 90 percent achieving or exceeding the proficiency targets. Additionally, since September of 2010, DLS has instructed 37 students to achievements of 2/2 on the OPI after only 16 weeks. These scores are unprecedented.
CASE STUDY: ENGLISH AS A FOREIGN LANGUAGE – UAE PROGRAM
Introduction: Since 2009, Diplomatic Language Services (DLS) has supported the Defense Language Institute (DLI) Language Training Detachment. A major focus has been providing English as a Foreign Language (EFL) instruction.
Background: Under the umbrella of DLI's Language Training is the U.S. Air Force (AFSAT) program, based at the Sweihan Military Base in Abu Dhabi in the United Arab Emirates (UAE). AFSAT is responsible for training Emirati military cadets on the proper use of military equipment purchased from the U.S. A prerequisite for that is to study EFL, up to the Interagency Language Roundtable (ILR) level of 1+1/2. The specific level depends on the airperson's job function.
Description of Challenges: This language training for Emirati military demands that the curriculum developers and instructors understand what in the native language will present special obstacles to mastering English listening, speaking, and writing skills. In addition, the method of instruction and its content, such as examples including graphics, must be sensitive to the culture. For this "insider" cultural awareness is needed.
Description of Solution: DLS allocates 10 instructors, along with a Project Manager, to the program. The instructors provide about 40 hours a week to custom-making teaching materials and then conducting the actual teaching. To ensure sensitivity to cultural matters and prevent any misunderstandings with government, DLS partners with an Emirati company, Sayah Engineering Consulting Bureau (SECB).
Result: Students are achieving the IRL level of proficiency for their particular job. Also, our relationship with SECB has been an example of the importance of in-country partnerships.
CASE STUDY: CULTURAL TRAINING – EAST AND WEST AFRICA
Introduction: The cultures of East and West Africa are significantly different. However, the two are often bundled into one cross-cultural awareness training initiative because an assignment involved operating in both.
Background: Military units are often deployed to East and West Africa with little notice. Although the cultures of these regions differ significantly, they are typically taught together to accommodate military training requirements at short notice. A government organization requested that DLS create and implement a two-day cultural briefing and language survival skill course on East and West Africa.
Description of Challenges: The client gave DLS one week to create the culture familiarization curriculum for these two African regions. This included topics such as history, national identity, religions, social etiquette, politics, economies, and language fundamentals. In addition to developing the curriculum, DLS had to recruit a highly-qualified SME who was available to go to Florida on short notice to deliver the training.
Description of Solution:DLS focused on key countries in each region to represent regional culture. Curriculum developers identified the words and phrases necessary for everyday and military communication. In addition to course materials, we created takeaway packets so that students could continue their learning about the cultures and languages during their deployment. DLS identified a SME with a Ph.D. in African Studies and 10 years of experience to contribute to the lesson planning and to deliver the course in Florida.
Results: Client satisfaction was 100 percent.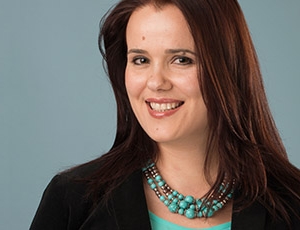 Alma Sadikaj has several years of combined experience in international development, program management, logistics and operations, education, sales and client relations. Prior to joining us, Alma worked in both the non-profit and private sectors. Her passion is travel and acquiring insights about how cultures and languages are linked.
Email: ASadikaj@dlsdc.com
Phone: 571-255-6684, 703-243-4855 x149