DLS eStudio
DLS eStudio is an integrated video conferencing platform and online learning portal that connects you to highly-qualified language instructors from anywhere in the world. Meet your instructor in real-time for your class session and seamlessly collaborate via an on-screen, interactive whiteboard, web-cam, and instant file, screen, and web sharing capabilities. Access your course materials, class session recordings, assignments, and online resources all in one place. Our learning portal allows a single log-in for your entire language learning experience, all from your own computer.
The DLS eStudio learning portal provides exceptional language training services, with the same quality of experience that you would receive in a traditional classroom setting. All classes are carefully monitored by our experienced Language Training Supervisors, who work with students and teachers to ensure training goals are met or exceeded. In addition to having a live connection to your instructor and access to all of your course materials, you will also have a direct line of communication to your Language Training Supervisor at DLS headquarters for any questions, concerns, or suggestions.
DLS eStudio is a great opportunity for those unable to travel to DLS headquarters in Rosslyn, VA. It also allows students who must relocate outside of the metro DC area the opportunity to continue with their current instructors. DLS eStudio is a reliable option for those desiring flexibility in their language learning experience.
Let's get started — Contact us today to learn more about our distance learning services!
CASE STUDY: DISTANCE LEARNING – BLENDED SOLUTION IN CLP
Introduction: Knowing a second language is a necessity in some functions of government work and a competitive advantage in the private sector. A survey by Common Sense Advisory found that demand for language services is growing 5.13 percent annually. Therefore, for both cost-efficiency and consumer convenience, the distance or e-learning sector is growing to meet the demand.
Background: On a scale of 1 to 4, with 4 being the highest, Pashto is ranked 4 in difficulty for native English speakers. Therefore, students in the Critical Language Program (CLP) must be fully engaged in the learning process and provided with dynamic and effective training.
Description of Challenges: Pashto students enrolled in CLP worked full time jobs. Their commute to DLS Rosslyn facility for class was long, and the evening scheduling of classes often conflicted with work and personal obligations. Because of those obstacles they would miss classes and have to reschedule or not enroll at all.
Description of the Solution: DLS redesigned the Pashto CLP course as a "blended learning option" of distance and onsite instruction. We chose the mix, rather than total online training, because experience shows distance learning is most effective when students also interact in-person with instructors.
The DLS Curriculum Development Department adapted the Pashto textbook for what we call our "virtual schoolhouse." Three days a week (Mondays, Wednesdays, and Thursdays), students access the three-hour online course, and two evenings a week (Tuesdays and Thursdays), they meet with instructors in Rosslyn.
Results: More students enrolled and most completed the Pashto CLP course.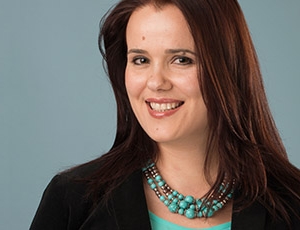 Alma Sadikaj has several years of combined experience in international development, program management, logistics and operations, education, sales and client relations. Prior to joining us, Alma worked in both the non-profit and private sectors. Her passion is travel and acquiring insights about how cultures and languages are linked.
Email: ASadikaj@dlsdc.com
Phone: 571-255-6684, 703-243-4855 x149